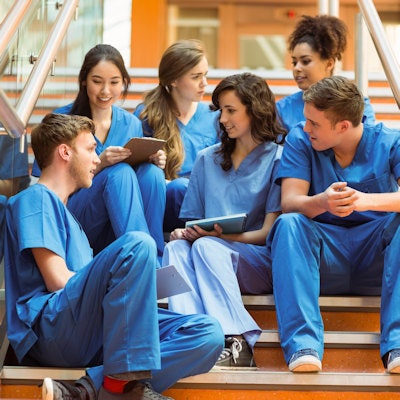 Radiology teaching in medical schools is evolving and electronic learning (e-learning) modules must be integrated into the undergraduate teaching curriculum, according to a new statement published online on 19 November by the European Society of Radiology (ESR) in Insights into Imaging.
The ESR said that e-learning -- if coupled with clinical decision-support systems -- can be a practical way of teaching students clinical decision-making, such as selecting the most appropriate diagnostic imaging tests for certain clinical scenarios. Learning and teaching the appropriateness of imaging represents a paradigm shift toward a more holistic approach to undergraduate education in radiology, according to the society.
Online independent preparation prior to classroom sessions where these concepts can be applied is part of the new teaching approaches, according to the ESR.
"The innovative concept of flipped classroom learning encourages students to work independently and maximizes the application of learnt contents in interactive classroom sessions," the ESR wrote.
The society noted that computer programs simulating routine work are available and can be used to teach the recognition of anatomical structures and pathological patterns, as well as to teach ultrasonography and interventional radiology, maximizing patient safety.
"Simulation-based training represents a key feature for undergraduate's education," according to the ESR.