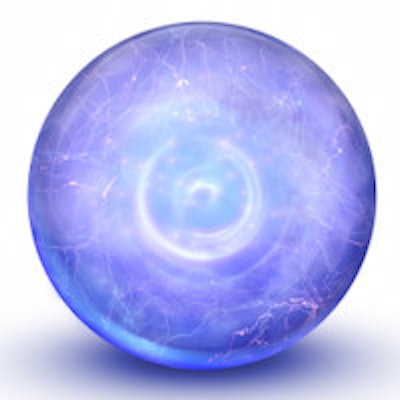 New up-and-coming healthcare offerings that make use of CT -- mobile stroke units and spectral CT -- occupied two spots on a list of new healthcare trends to watch in 2016, published by healthcare consultancy ECRI Institute.
Released every year by ECRI, the Top 10 Hospital C-Suite Watch List is designed to give C-level hospital executives a look at the 10 most important healthcare technologies that hospitals should focus on as they strive to deliver better patient care at a lower cost.
Occupying the top spot on the 2016 list are mobile stroke units, which use ambulances outfitted with mobile CT scanners and an onboard team of specialists trained to speed up the diagnosis and treatment of stroke patients. The team can perform blood tests, acquire CT scans, and administer tissue plasminogen activator (tPA) if needed before patients ever reach hospitals.
Mobile stroke units are typically staffed by a paramedic, ambulance driver, critical care nurse, and CT technologist; vascular neurologists are either onboard or available via telemedicine links. In one program, onboard personnel use Google Glass to transmit images hands-free.
Such early treatment can be particularly effective, as 87% of strokes are ischemic, and research has found that treatment with tPA can protect the brain if it is administered three to 4.5 hours after the onset of stroke symptoms. Prior to the units, only 7% of affected patients received tPA, according to ECRI.
There are currently two mobile stroke unit programs operating in the U.S., ECRI notes: one in Texas as a partnership between Memorial Hermann - Texas Medical Center and the University of Texas Health Science Center, and another in Ohio as part of a collaboration between the Cleveland Clinic, MetroHealth Medical Center, and Cleveland Emergency Medical Service.
Hospital executives looking to implement a mobile stroke unit should determine whether their institution's current approach to treating stroke meets cost, quality, and outcome goals; determine whether their facility's patient demographics would support an initiative; and decide on staffing models, equipment needs, and telemedicine capabilities, in addition to other considerations.
The other imaging technology to make the top 10 list, spectral CT, occupied the eighth position. The ECRI report noted that while spectral CT is not new, it has received renewed attention because CT vendors have developed new spectral imaging tools that they are marketing heavily.
Rather than acquire images in a single broad energy band, as does conventional CT, spectral CT separates energy into two or more narrow energy bands. Because different types of energies are absorbed differently by tissues, they can provide insights into the different chemical compositions of tissues.
Conventional CT scanners can only perform spectral CT with two separate scans, each at different energy levels. There are inherent problems with such an approach, however, so vendors have introduced new techniques and scanners designed to enable spectral CT to be performed in one scan, according to ECRI.
The report noted that despite 10 years of availability, spectral CT does not yet have a solid foundation of evidence demonstrating its clinical benefits. But it is being touted as a good tool for improved soft-tissue contrast and tissue characterization.
Spectral CT scanners cost from $1.6 million to $2.2 million, so they are not an investment that should be taken lightly. They can present challenges in terms of reconstructing and reading images, as well as archiving large datasets, ECRI wrote.
The ECRI list in its entirety is as follows:
Mobile stroke units
Medical device cybersecurity
Wireless wearable censors
Miniature leadless pacemakers
Blue-violet LED light fixtures
New high-cost cardiovascular drugs
Changing landscape of robotic surgery
Spectral CT
Injected bioabsorbable hydrogel
Warm-donor organ perfusion systems