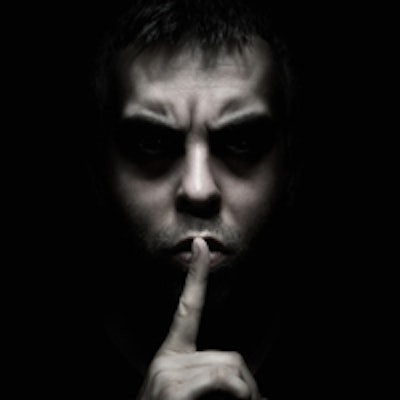 LIVERPOOL - Emotions ran high and opinions were polarized during the second day of the U.K. Radiological Congress (UKRC), when a lively and heated discussion about the pros and cons of outsourcing took place.
Figures from Oxford Economics show spending on outsourcing by the U.K. National Health Service (NHS) has increased from 6.9 billion pounds (approximately 9.7 billion euros) in 2010 to 12.2 billion pounds (17.2 billion euros) in 2013, according to Dr. Clive Peedell, consultant clinical oncologist and also co-leader and co-founder of the National Health Action Party.
"This is seriously undermining the principles of the NHS," he said. "It destabilizes, it fragments, and that's why I formed a political party. I'm really angry with what's going on, and the public needs to know what's happening."
A more pragmatic stance was taken by Dr. Giles Maskell, president of the Royal College of Radiologists (RCR).
"I know you'd expect a balanced view from the president of the RCR, so you won't hear words from me like 'leech' or 'parasite,' " he said. "Outsourcing is bad for patients, bad for professionals, and bad for the NHS, but I'll balance that with an explanation of why at the moment we can't possibly do without it."
For a radiologist working in an outsourced setting, the lack of clinical context when interpreting scans makes it rather like stepping out on to Centre Court at Wimbledon and finding you're already two sets to love down, according to Maskell.
"You've got no information to help you make your interpretation beyond what is on the request card: cough, SOB, FU [short of breath, follow up]," he said. "You could easily end up recommending things that have already happened. You don't know the referrer and if he's an aging general physician or a thrusting young cardiologist. You don't know the geography. You don't know, for example, if St. Mary's Hospital is just down the road or a three-hour boat ride away, as it is down our way, before you recommend a quick follow-up ultrasound."
Furthermore, the radiology report is then audited by somebody else at the outsourcing company who has no additional information, and the scan might also be read again locally. Good luck to them, he quipped.
"It is bad for the NHS because the majority of outsourced reports being issued at the moment are coming from NHS radiologists," Maskell continued. "If I'm working 9 to 5 for my NHS employer and then going home to work for cash in the evenings for someone else, I'm just not going to get as much done in the daytime as I would have done. It's just a fact -- it's not fraud, it's a matter of stamina. I challenge any radiologist to contest that and I bet you won't. I've been that person, I know how it is."
This situation has held back much-needed investment in radiology services, and now at least 300,000 people in the U.K. are waiting more than a month for their scan results, which is "absolutely scandalous," he added.
Radiologists are only exercising their right to choose, according to Dr. Stephen Davies, medical director of U.K. teleradiology firm Medica. Various waiting list initiatives enable radiologists to catch up on weekends and evenings if they do wish to work entirely for the NHS. Furthermore, many radiologists working for outsourcing companies are part-timers or retired people, and they appreciate the flexible nature of outsourcing work.
"But how is it that the same pool of talent can get more work done if they're being paid more through outsourcing than if they were just working within the NHS? Isn't the trouble that radiologists aren't working hard enough when they're working for the NHS?" asked broadcast journalist and specialist news reporter Krishnan Guru Murthy, who moderated the session.
Maskell admitted that radiologists do occasionally "shoot themselves in the foot" by saying they can't get a job done unless they're paid extra, but the key underlying point is there is a massive shortage of radiologists in the U.K.
One problem here is the lack of any concerted attempts to determine reporting capacity and demand at the national level, commented Pam Black, chair of the U.K. Council at the Society and College of Radiographers and a radiology services manager on Wirral, Merseyside. She thinks more evidence and data are needed in this area.
Overall, she said she was struggling to answer the debate's central question, because she was neither for nor against outsourcing, but she said it is a big mistake to blunder and rush into outsourcing.
Managing demand
Management of demand also must be addressed, noted Dr. Mary Roddie, consultant radiologist at London's Charing Cross Hospital. Recently, she saw a 95-year-old female patient who had undergone repeated CT scans. Her clinical information was filled in by an oncology nurse, who queried cancer progression. She had advanced liver cancer and was about to die, but someone had still requested yet another CT exam.
Instead, someone should have sat down with the relatives and explained about the situation, but clearly this hadn't been done and nobody at the requesting sites is making these decisions, she said.
"I just wonder what we can do here as radiologists," Roddie noted. "Rather than say 'anything goes' and drown in unreported studies, can we not have some impact into making sure requests are valid? Do the ones we're struggling to report really need to be done?"
Too few clinicians seem to be able to make decisions without imaging, and, as a result, elderly patients are suffering, she said.