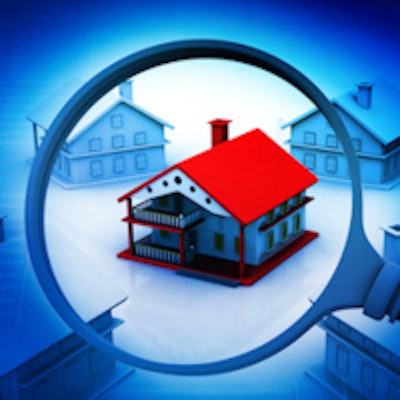 Flexible home working can lead to a shift of resources away from radiology departments, and it encourages less contact with colleagues and the de-skilling of radiologists doing predominantly remote reporting, according to a new guidance document published by the U.K. Royal College of Radiologists (RCR).
Home reporting also raises quality assurance issues, such as the difficulty of maintaining continuous professional development, attendance at discrepancies meetings, and peer review, as well as contractual issues. Furthermore, it might make it more difficult to access equipment, and the capital outlay and running costs can be considerable, noted the authors of the report.
Remote reporting should be contracted separately with a clearly definite service level agreement and a clear statement of the responsibilities of both the radiologist and the employer, and radiologists working remotely must take part in annual appraisals and revalidation in the same way as full-time colleagues working within the department, they added.
"It is clearly the responsibility of each home-reporting radiologist to ensure that equipment is secure from physical damage and that any data are secure from unwanted access," the authors wrote. "Hard-drive encryption is preferable; no one other than the home-reporting radiologist or relevant hospital staff should be permitted to use the equipment and patient identifiable data should not be held for longer than is necessary to carry out the work."
Safety checks
The 10-page report, which can be downloaded for free from the RCR website, gives a detailed listing of the rigorous procedures and checks that must be adhered to, including the following points:
The radiologist reporting remotely must ensure the environment is at least of the same standard, in terms of safety and suitability for reporting, as that within the department. Workstations should include a pair of portrait monitors of at least 3 megapixels each.

Internet connections must be secure, preferable via a virtual private network. Speed is not critical, but download speeds of less than 10 megabytes per second (Mb/s) are probably not workable in practice. If local caching is not available, at least 40 Mb/s is recommended.

The ideal situation is to use the department RIS as a client on the remote workstation so that all relevant patient information is available. This should include fully integrated voice recognition software. It is less important which DICOM viewer is used, but there should be desktop integration between the RIS and the image viewer.
Potential upside
In spite of these warnings, the opportunity for radiologists to work at home using remote access may be one way of solving the problem of reporting backlogs and of improving the radiology service to patients, the authors conceded.
"With increasing home Internet speed and reducing costs of reporting workstation hardware, regular reporting at home is becoming more acceptable and this works particularly well for general practitioner, and accident and emergency plain x-rays, where regular dialogue with referrers is less often required," they continued.
The RCR's report explores the potential benefits and disadvantages of home working, the contractual issues, and looks at how home working can be best designed and managed. For more details about BFCR[15]13, click here.