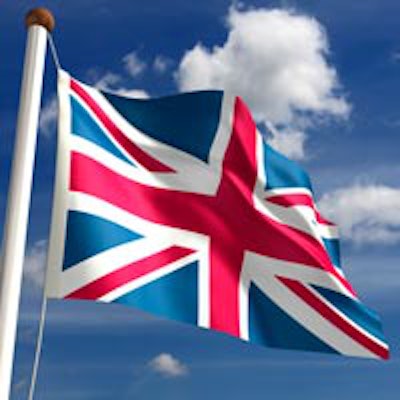 The U.K. Royal College of Radiologists (RCR) has published a checklist of 14 recommended standards for providing a 7-day acute care diagnostic radiology service.
"To ensure patient safety and optimal outcomes, it is essential that radiologists are not fatigued and always have 11 hours of continuous rest in a 24-hour period, in line with the requirements of the U.K. Working Time Regulations," noted RCR Vice President Dr. Richard FitzGerald in the foreword to the new document. "The occupational health of staff must not be compromised."
Acute care diagnostic radiology is not an isolated service, and it can only be delivered as part of a provider's broader delivery of all seven-day acute care services, he added.
The RCR recognizes that acutely ill patients must have access to high-quality diagnostic radiology services, regardless of the day on which they present, but it also understands the very significant demands that providing a seven-day acute care diagnostic radiology service will place on radiologists and their colleagues, according to FitzGerald. The new guidelines aim to highlight the standards that should be taken into account when designing such a service, and he hopes it will help in making a business case for the necessary increases in human and financial resources.
Free download
The 14-page report, which can be downloaded for free from the RCR website, includes the following points:
Safe radiological staffing is required to deliver satisfactory patient outcomes.

Clinicians treating acutely and critically ill patients should have timely access to a radiologist when their skill is likely to aid diagnosis and/or provide therapeutic intervention.

Rostering arrangements for the delivery of acute care diagnostic radiology services should ensure adequate rest is possible before and after each shift. Ad hoc on-call arrangements (e.g., for intervention) are inappropriate.

Radiologists reporting from home and teleradiologists reporting outsourced imaging for acutely ill patients should have workflow efficient access to previous imaging, reports, electronic patient records, multiplanar processing facilities, and voice recognition reporting.

Robust IT infrastructures should be in place to support image and report sharing.

Radiologists reporting acute imaging should be supported by secretarial or clerical staff to facilitate the communication between radiologists and the referring doctors.

There should be clarity from the provider about what acute care services are provided on site on a 24-hour basis and referral protocols should be agreed upon.

RIS and PACS support should be available seven days a week.

An acute care diagnostic radiology service should be delivered as part of a provider's delivery of all seven-day acute services, not as an isolated service.

IT systems should enable efficient electronic text feedback to all radiologists involved in emergency imaging or intervention, to benefit patients and facilitate learning.

All radiologists reporting imaging of acutely ill patients or performing intervention on them should have well-defined efficient phone communication systems that permit urgent discussion with clinicians.

Health providers and commissioners that sign up to providing seven-day acute care radiology services must ensure that such services are adequately staffed and resourced to provide a sustainable high-quality service, protect the well-being of staff, and to ensure that patient safety is not compromised.

When any aspect of acute radiology services cannot be provided on a 24-hour basis, this should be formally reported and placed on the provider's risk register.

Large networks of radiologists may facilitate sustainable acute seven-day rotas.
The RCR publication, called BFCR[15]14, replaces "Standards for providing a 24-hour diagnostic radiology service" and should be read in conjunction with the RCR documents "Provision of interventional radiology services" and "Investing in the interventional radiology workforce: the quality and efficiency case." For more details, click here.