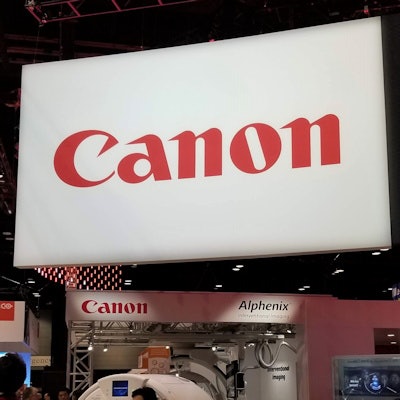 Canon Medical Systems has introduced a 12 x 16-inch (305 x 406 mm) high-definition flat-panel digital x-ray detector for interventional applications.
The company's Hi-Def detector provides more than twice the spatial resolution of conventional flat-panel detectors, according to Canon, with 76-micron resolution that's capable of resolving fine details during peripheral and abdominal interventional procedures. The technology results in resolution of 2.6 line pairs/mm (lp/mm) in standard view and 6.6 lp/mm in high-definition detector view.
The Hi-Def detectors will be made available on Canon's Alphenix interventional systems.