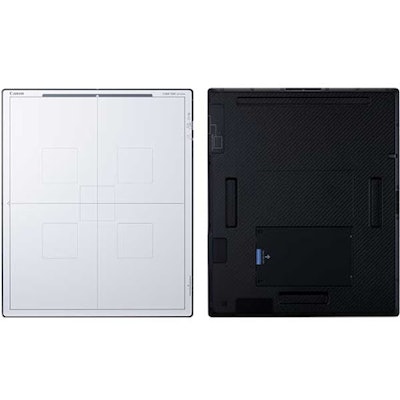 Canon Medical Systems is bringing its CXDI-Elite series of wireless digital radiography (DR) detectors to markets outside of Japan.
The new line of detectors include CXDI-720C, a half-cassette size unit that features integrated support for x-ray dosage control, according to the vendor. Canon noted that its CXDI-Elite series is the first to employ its built-in AEC Assistance technology designed for general x-ray imaging.
With AEC Assistance, the x-ray image sensor uses identical elements that can simultaneously perform either image generation or real-time detection of the pixel value corresponding to emitted x-rays, according to the firm. Once the pixel value reaches a preset value, the sensor will notify the x-ray generator, enabling greater control over x-ray dosage. Canon said.
What's more, the CXDI-Elite series also makes use of the firm's Intelligent NR4 image processing technology for noise reduction, Canon said.