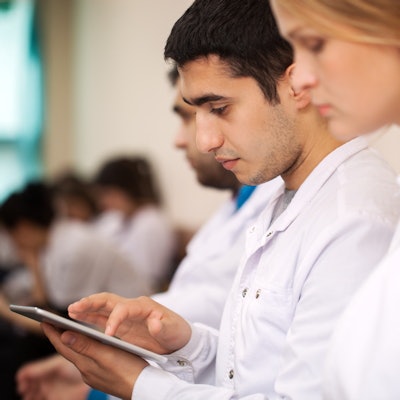 The European Board of Radiology (EBR) has scheduled its next European Diploma in Radiology (EDiR) Simulation for 1 September.
An online practice test that simulates the experiences of a real EDiR exam, the simulation will feature 25 multiple response questions, eight short practical cases, and four clinically oriented reasoning evaluation (CORE) cases of levels I and II, as outlined in the ESR European Training Curriculum, according to the EBR.
Afterward, a webinar session will be presented by EDiR Scientific Director Prof. Laura Oleaga and Prof. Chantal van Ongeval, the chairperson of the committee in charge of preparing the CORE cases. Attendees will be able to consult directly with Oleaga and van Ongeval during the webinar.
Registration details for the EDiR Simulation can be found at the EBR website.
On 22 September, another EDiR Training Evaluation will be held, allowing participants to review general radiology fundamentals by completing a practical online test with 100 multiple response questions and 10 short cases that correspond to level I of the ESR European Training Curriculum, the EBR stated.
Further information and registration is available via this training evaluation link.