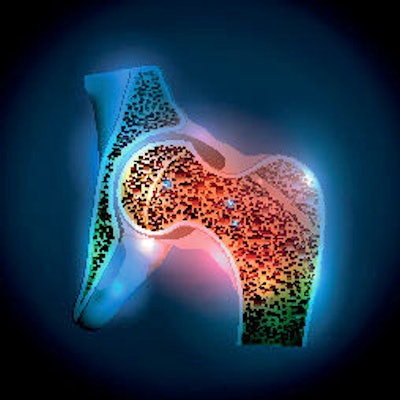 Image processing AI software developer Medimaps Group has received Medical Device Regulation (MDR) certification from its notified body BSI (CE 2797) for its management system and product portfolio.
With this certification, Medimaps can continue to supply its certified TBS iNsight software to customers in Europe and subsequent markets without interruption, according to the vendor. TBS iNsight is a medical image processing device that's integrated into dual-energy x-ray absorptiometry (DEXA) scanners, and/or x-ray and CT scanners. It's used to measure bone mineral density for detecting bone fragility in osteoporosis patients.
The company said the software analyzes bone texture related to bone microarchitecture and helps to refine osteoporosis management without the need for further examinations or radiation.