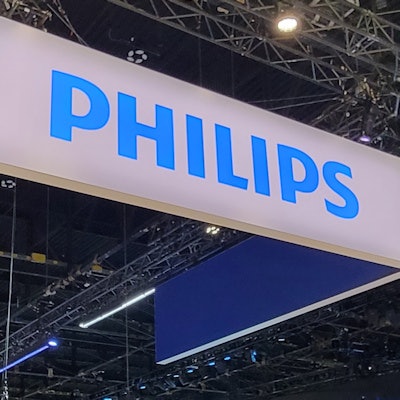 Philips Healthcare parent Royal Philips is highlighting a recent analysis that shows its "direct-to-angio suite" pathway can improve clinical outcomes for stroke patients.
A retrospective analysis of data from the clinical trial at Vall d'Hebron University in Barcelona, Spain, showed the stroke protocol pathway saved more than $3,000 (2,740 euros) per patient, the company said.
The typical treatment pathway for stroke involves sending patients to the radiology department for a diagnostic CT or MRI brain scan. This adds time, often worsened by gaps in communication, information, and access to stroke expertise, according to the company. For stroke centers, a time-saving alternative is to have a dedicated angio-suite permanently on standby.
In the study, the direct-to-angio suite pathway was more effective than a direct-to-CT suite protocol for the treatment of patients with a suspected large vessel occlusion (LVO) stroke on admission.
"Implementation of [the direct-to-angio suite pathway] not only improves clinical outcome but also decreases the costs of hospital care for the treatment of patients with an LVO admitted within six hours after symptom onset," the authors wrote.
The study was published online April 27 in the Journal of NeuroInterventional Surgery.