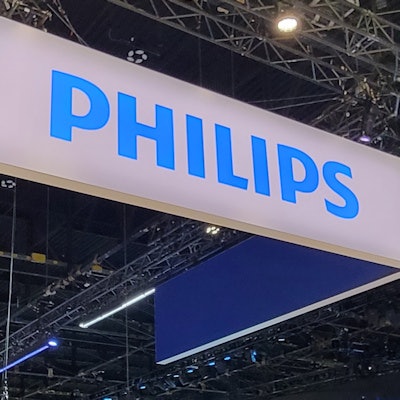 Philips is highlighting how it integrates AI in cardiac ultrasound and across cardiac care at the 2023 European Society of Cardiology (ESC) Congress in Amsterdam, to be held in Amsterdam from Friday 25 August to Monday 28 August.
The company is showcasing its portable Ultrasound Compact System 5500 CV, which includes an AI-powered automation tool to evaluate the function of the heart's left ventricle, a key indicator of cardiac health.
"From helping sonographers acquire the right image and analyze it in the right way, to cutting the assessment time for cardiac MR and CT images, we're integrating AI across our portfolio to help clinicians make sense of all the information available to them so that they can focus more on caring for their patients," said Bert van Meurs, executive VP and chief business leader of Image Guided Therapy and Precision Diagnosis.
At ESC 2023, the vendor will also highlight its Advanced Visualization Workspace, which integrates AI-enabled algorithms and workflows into a single workspace. It said this integration of cardiac MR and CT on the workspace lowers overall analysis time by 20% to 30%.
For more information on the company's entire program at ESC 2023, visit the Philips booth in Hall 1, booth #A300.