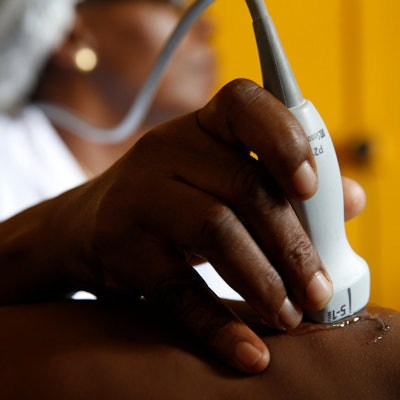 Philips Foundation is highlighting the success of its projects designed to improve access to maternal healthcare in sub-Saharan Africa, including obstetric ultrasound services.
The foundation is planning to ramp up its partnerships with social entrepreneurs in Nairobi, Kenya. The increased focus on collaboration with social entrepreneurs comes after initial successes since the foundation launched the scheme in 2021, the foundation said.
The foundation has partnered with Aga Khan University to train midwives in the use of obstetric ultrasound and equip health centers with ultrasound devices. In Uganda, the foundation supported Imaging the World Africa in training over 250 healthcare professionals.
Other programs the foundation has supported include developing easy-to-understand referral cards for high-risk pregnancies and partnering with UNICEF to introduce a digital tool to supervise and upkeep medical equipment in 100 healthcare facilities.