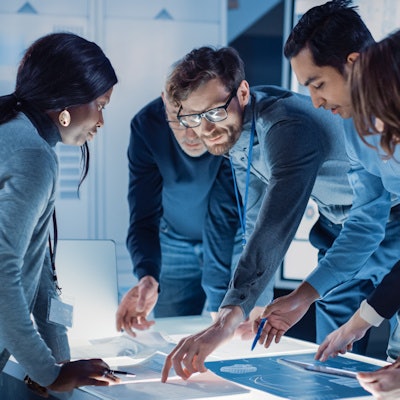 Radiopharmaceuticals firm Theragnostics has been awarded an Innovation Passport by the U.K. Medicines and Healthcare products Regulatory Agency (MHRA) for its THG-009 iodine-123 poly (ADP-ribose) polymerase inhibitor (PARPi) radiotherapeutic agent.
Theragnostics is developing the I-123 PARPi agent for treating primary and recurrent glioblastoma multiforme (GBM). The vendor said that its early nonclinical data showed promising results, supporting the progression of I-123 PARPi into a phase I clinical study for treating recurrent GBM.
The Innovation Passport, provided under the MHRA's Innovative Licensing and Access Pathway, is awarded by the agency to companies developing therapeutics for life-threatening or seriously debilitating conditions, Theragnostics said. In the next step of this regulatory pathway, a target development profile document will be prepared by the MHRA, the National Institute for Health and Care Excellence, and the Scottish Medicines Consortium.