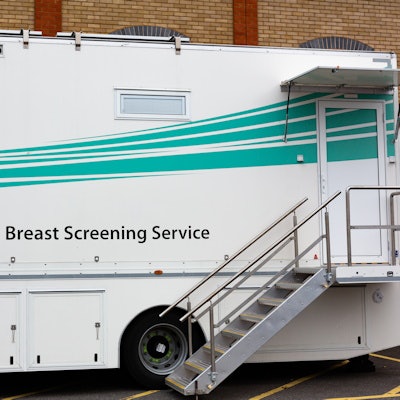 Thugs have attacked a mobile breast screening unit in Cranbrook, south-east England, damaging the vehicle and forcing it to be withdrawn from a local car park, according to an article published on 10 December in KentOnline.
The facility has now been vandalized three times over the past three months. In the latest incident, the unit's windows were smashed and its doors were damaged, KentOnline reported. Its power supply was also cut.
"I just can't believe it, talk about shooting yourself in the foot -- or your mother in the foot, or your sister in the foot -- in terms of early diagnosis of one of the biggest killers of women," said Cranbrook and Sissinghurst Parish Council chairman Kim Fletcher.
The unit is run by Maidstone and Tunbridge Wells NHS Trust and visits Cranbrook for a few months once every three years, according to KentOnline. There are now fears the mobile unit, which has been visiting the Co-op car park in Cranbrook High Street for at least a decade, may not return after the spate of incidents. Appointments are being rescheduled at Tunbridge Wells Hospital.
"Now all those people that can't drive have to get to the hospital. It's heartbreaking," said a patient.