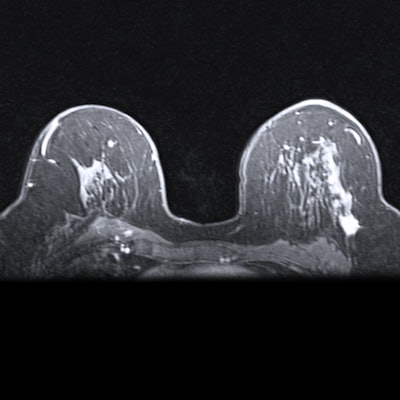 Preprocedural breast MRIs allow for more tailored surgical planning, but have triggered a rise in mastectomy, foiling breast conservation surgeries, according to a study that has been highlighted by the European Society of Radiology.
This research highlights the need for a better understanding of the effect of preoperative breast MRI on clinical decision-making.
Data from 5,896 patients, excluding candidates to neoadjuvant therapy, were collected from 27 clinical centers worldwide between June 2013 and November 2018 and subsequently analyzed.
The current patient selection to preoperative breast MRI implies an 11% increase in mastectomies, counterbalanced by a 3% reduction of the reoperation rate, according to the study.
Nevertheless, this data can be used to support discussion in tumor boards when preoperative MRI is being considered and should be shared with patients to achieve informed decision-making.
The full results have been published in European Radiology.