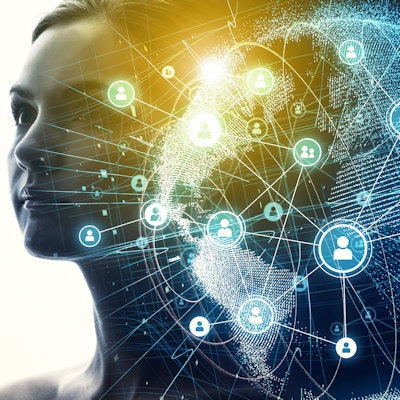 Middle-income countries could benefit from the use of artificial intelligence (AI) for breast screening to combat workforce shortages, according to research presented on 2 December at the RSNA annual meeting.
In his presentation, Dr. Erkin Aribal from Acibadem University in Istanbul showed results of a national study suggesting AI could reduce interval cancer rates, in cases where AI is applied as a second or third independent reader.
"Middle-income countries have limited human and financial resources for a screening program," Aribal said. "AI as a second reader can be beneficial for reducing interval cancers."
Interval breast cancers tend to have a less favorable prognosis than screen-detected cancers and are more likely to be of higher grade and stage. One study published in 2020 suggests that these cancers account for one-fourth of breast cancers in routinely screened women.
Mammography is the standard breast cancer screening method, but it has low sensitivity in screening dense breasts and has subtle findings in some cancers such as lobular cancer, Aribal said.
Previous research has suggested that almost 50% of interval cancers are true negative and major findings in up to 30% are false-negative cases.
AI has the potential to assist radiologists and prevent interpretation errors. This is especially pertinent in countries with limited resources, which do not have as many well-trained radiologists for double reading, consensus reading, or batch reading protocols commonly used in the U.S. and Europe.
Therefore, Aribal and colleagues wanted to evaluate AI's performance in detecting interval cancers among women with negative screening exams. The team enrolled 2,248,665 women in the retrospective study between 2016 and 2019. Out of these, 2,129,486 were recorded as BI-RADS 1 or 2 by two readers.
The women were between 40 and 69 years of age and attended the national biennial breast cancer screening program in Turkey. The recall rate was 5.3% on average for this period.
The researchers collected data from the negative screening exams of 442 women who developed interval cancers before the next screening round, as well as from 446 women with normal follow-up.
The AI system processed 406 mammograms and assigned a score between 1 and 10 to the exams, representing an increased likelihood of malignancy. Two breast radiologists with over 20 years of experience each also evaluated the mammograms.
The team found that 53% of all interval cancers were flagged by the highest AI score of 10. AI's area under the curve (AUC) to detect signs of interval cancers on negative screening exams was 0.80. Sensitivity was low at 53.7% and 38.5%, with specificity of 90% and 95%, respectively.
Aribal said the AI system's highest performance was found for cases that were diagnosed within six months after screening, with an AUC of 0.85, compared with the AUC of 0.74 found in cases diagnosed within 24 months after screening.
Aribal also said he believes that the dataset is representative of all interval cancers from the Turkish screening program.