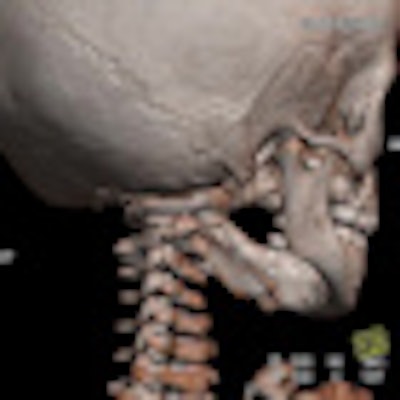 Just how accurate is a radiologist's diagnosis of cause of death compared with a coroner's? In 2006, the U.K. Department of Health commissioned a validation study to find out, and the findings were published online on 22 November in the journal Lancet.
A team of radiologists from Churchill Hospital in Oxford and the Manchester Royal Infirmary determined that CT scans were more accurate than MRI examinations for providing a cause of death compared with traditional autopsy. Additionally, they estimated that post-mortem imaging could eliminate the need for autopsy in up to half of all cases. But regrettably, it fell short in determining common causes of sudden death, proving not to be as reliable a diagnostic tool as had been hoped.
Autopsies have been under scrutiny for almost two decades in the U.K., criticized for their accuracy, incompleteness, and overall quality, not to mention the expense and frequency of performing them. Additionally, some religions object to desecration of a body. A European-led initiative has been under way to use imaging instead of autopsy whenever possible to determine cause of death that cannot be definitively explained by clinical examination.
The researchers of the Lancet study sought to replicate a typical mix of cases sent to a coroner's office for autopsy to exclude unnatural death. In addition to 10 cases used for training purposes, they evaluated 182 cases between April 2006 and November 2008. To eliminate selection bias and replicate a representative case mix, they selected the first case reported on days in which post-mortem imaging would be performed. The bodies of these first cases would be imaged and then undergo a complete autopsy.
CT and MRI exams were performed during evening and night shifts at times when scanners were not in use for the hospitals' patients. The bodies, contained in sealed body bags, were imaged in the supine position. Two radiologists first independently interpreted the exams, preparing individual reports. They subsequently prepared a consensus report. Additionally, brain scans were reported by a specialist neuroradiologist, and a specialist cardiac radiologist also interpreted findings and prepared a report. All radiologists limited their reports to noting only findings that could pertain to cause of death.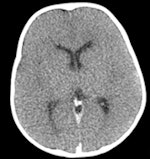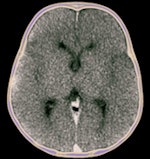 A total of 11 reports of CT and MRI exams were prepared for each case. These were compared and analyzed along with autopsy results at meetings held between January 2007 and November 2010. Autopsy reports were used as the gold standard for diagnosis, according to lead author Dr. S.D. Roberts, of the department of cellular pathology of John Radcliffe Hospital in Oxford, and colleagues.
Based on their findings, the radiologists determined that an autopsy could have been avoided for 34% of the cases based on CT exam reports, 42% based on MRI reports, and 48% based on consensus reports. In many cases, imaging proved to be better than autopsy in detecting pneumothorax, intracranial pathologies, and some fractures, the authors wrote.
They also suggested that if imaging is used as a preautopsy screen, bodies identified by imaging as having ruptured aortic aneurysms, other internal hemorrhages, and lesions difficult to diagnose by dissection might not require autopsies. Imaging could also be used to facilitate an autopsy by identifying pathologies needing further investigation, and provide a permanent record to assist autopsy audits.
However, the utility of post-mortem imaging is limited, the authors concluded. Too many diagnoses were missed, most commonly pulmonary embolism, intestinal infections, pneumonia, and coronary heart disease. They recommended that the most prudent course of action for a coroner to take to investigate a death would be to consult with both pathologists and radiologists to select the most appropriate medical technique. They also noted that if a hospital were to offer post-mortem imaging services, the logistics and costs of offering this service would need to be carefully analyzed.