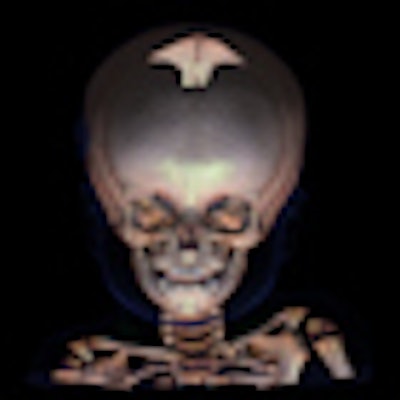 Click here for the French translation of this article.

PARIS -- For all of its lifesaving qualities, arguably the highest public profile for radiology is with the dead. Thanks to the popularity of police thrillers centered on crime-solving postmortem examinations, the CATopsy, or virtual autopsy with CT, is seen as attractive, if not sexy, according to Dr. Patrice Mangin, from the University Hospital of Lausanne in Switzerland.
While the fast-paced fictional autopsies may be moving ahead of science, Mangin and his colleague Dr. Silke Grabherr demonstrated how real-world forensic radiology has a solid base in Switzerland for what they think will one day become a subspecialty in its own right.
It was standing-room only for the session dedicated to virtual autopsies at the annual congress of the French Radiology Society (SFR), les Journées Françaises de Radiologie (JFR). In a show of hands, only five radiologists acknowledged they practiced postmortem CT examinations regularly, three of them speakers for the session, including the two Swiss.
Despite this high interest, administrative, legal, and financial obstacles have delayed adoption in France. The government recognizes a virtual autopsy as a medical act and has defined pivotal centers that are reimbursed for the exam, yet the question of who is paid for what services remains open because the reimbursement is received by the hospital and not the practicing radiologist, noted Dr. Bernard Proust, from the Centre Hospitalier Universitaire de Rouen (CHU-Rouen) in France.
Across the border in Switzerland, four institutes of forensic medicine have been created and are standardizing protocols and methods, Grabherr reported. By 2013, seven Swiss centers will join this network of practitioners, she said.
The type of CT examination performed on a cadaver is still a subject for debate, and Grabherr's work is focused on advancing the routine use of CT angiography (CTA) for its high diagnostic value that includes detailed mapping of the entire vascular system. She reported findings from a 2010 study of 45 human corpses using different perfusion techniques for postmortem CTA to support the proposed Swiss protocol (International Journal of Legal Medicine, November 2011, Vol. 125:6, pp. 791-802).
In an earlier work with the Institute of Forensic Medicine at the University of Bern, published in 2008, Grabherr showed how retrograde perfusion of the venous system visualized vascular abnormalities that helped confirm suspicions that the causes of death were drug intoxication (American Journal of Roentgenology, February 2008, Vol. 190:2, pp. 345-351).
CTA augments postmortem studies, for instance by determining the exact source of a hemorrhage. The procedure should be routinely indicated for sudden cardiac deaths, traumatic deaths, and deaths following a medical intervention, she stated.
The multiphase postmortem CTA technique developed by the Swiss institutes is facilitated by a specialized pump that ensures volumes of an injected contrast agent are high enough to completely fill the vascular system. After working through two prototype versions with the company Fumedica, the third-generation version was launched commercially in September, Grabherr explained.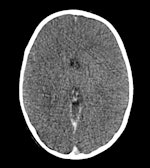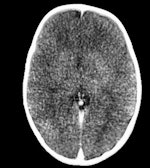 Responding to questions from French radiologists, Grabherr said the technique can be applied even to cadavers in an advanced state of decay because arteries have a surprising resistance to putrefaction. Her group has successfully applied the technique with cadavers that had been frozen.
Session chairman Dr. Fabrice Dedouit, from the Centre Hospitalier Universitaire de Toulouse, and Mangin provided an overview of the state-of-the-art technology for this developing field, demonstrating the benefits of a nondestructive examination in contrast to traditional autopsies. Virtual autopsies using CT offer a credible alternative in cases in which there are religious or cultural objections to surgical autopsy, and in cases in which it may be unsafe to open a body, such as with victims of a suspected bioterrorist attack. There is also critical evidence regarding causes of death and methods of death that can be determined with a visual study of embolic gases that are lost once the body is opened.
"Give me your bones and I'll tell you who you are," said Dedouit, who showed how CT can be used to identify corpses destroyed beyond recognition in crashes, or skeletons found in the woods, thanks to anatomical signatures, such as prostheses that match radiological records and even jewelry fused to the body. Half of all identification matches are made with radiographic records of the thorax, and a quarter is based on variations in anatomy.
"We are far from replacing the medical examiner, but what is certain is that we will see a subspecialty emerge progressively in radiology," Mangin said.
Guidelines will be needed, but before they can be established, there is a need to standardize methods and protocols, such as those that are evolving in Switzerland, he noted.
Forensic radiology is a field wide open for scientific exploration and discovery to better establish medical knowledge of the effects of death on the human body. A compelling case in point was presented by Dr. Guillaume Gorincour, PhD, a pediatric radiologist within the Assistance Publique-Hôpitaux de Marseille who has conducted advanced studies of victims of diving accidents.
He emphasized that after a period of time, all corpses will display evidence of gas emboli. Previously it was believed this condition was a signature of cause of death for divers who experienced rapid changes in pressure, but Gorincour showed that this conclusion can only be made if the examination takes place within three hours of the accident, and that the window closes after six hours. He has also found that subcutaneous emphysema, or air trapped in tissues under the skin, can be caused by efforts to resuscitate a drowning victim and cannot always be attributed to a drowning accident.
Gorincour is now conducting animal tests to further explore these and other phenomenon linked to diving accidents using a hyperbaric chamber unique in France, and perhaps the world: a torpedo tube taken off of a submarine abandoned for 20 years in the basement of the hospital, converted into a scientific instrument to study pressure effects on large animal studies, specifically pigs.
"These are not mouse studies," he said.