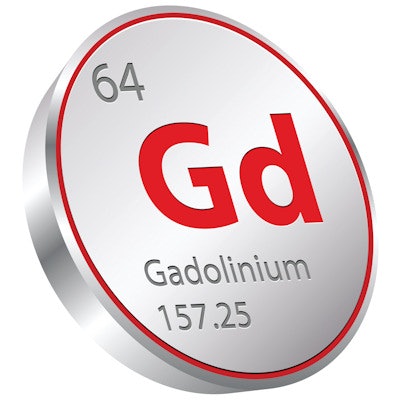 The European Commission (EC) has adopted the decision of the European Medicines Agency (EMA) on linear gadolinium-based contrast agents, but with one important amendment: European Union (EU) member states will have up to a year to implement the ruling, rather than the normal two months.
This development was announced by the EC on 16 November, following a meeting of the Standing Committee on Medicinal Products for Human Use held in Brussels on 14 November. Effectively, it means some countries will choose to take only two months to implement the EMA's Pharmacovigilance Risk Assessment Committee ruling in July 2017 to suspend gadodiamide (Omniscan, GE Healthcare), gadopentetic acid (Magnevist, Bayer) and gadoversetamide (Optimark, Guerbet), whereas other nations will take up to a year.
According to the official minutes from the Brussels meeting, "Some Member States raised concerns regarding the impact of the commission decision on the availability of contrast agents in their territory. To address these concerns, the draft commission decision was amended to allow member states to defer for up to 12 months the suspension of critical products on the basis of potential unmet medical need and considering the availability of suitable alternative medicinal products."
The Standing Committee on Medicinal Products for Human Use was asked for its opinion on the amended draft commission implementing decision about the marketing authorizations of products for human use that contain gadobenic acid, gadobutrol, gadodiamide, gadopentetic acid, gadoteric acid, gadoteridol, gadoversetamide, and gadoxetic acid. It gave a favorable opinion on the draft decision, as amended during the meeting, with 19 out of 28 member states in favor, representing 70.30% of the population, the minutes noted.