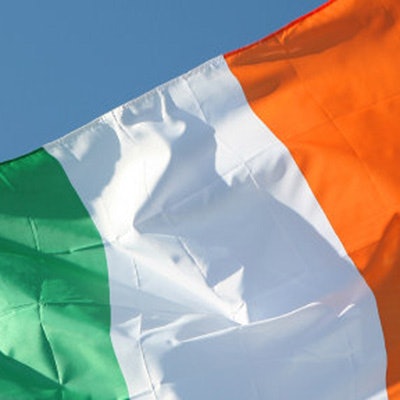 There's a significant risk doctors won't work in Ireland's breast cancer screening service due to fears over being sued for false-negative results, according to a national newspaper article published on 2 July. The future of the service is now in jeopardy, leading experts warn.
The latest stark warning comes in a briefing document prepared for Paul Reid, the new head of the Health Service Executive (HSE) in Ireland, noted the Irish Independent report. The document also outlines how the National Screening Service is managing "critical issues" arising from the CervicalCheck crisis over alleged misreading and misreporting of tests.
In May 2018, Dr. Ann O'Doherty, BreastCheck's national clinical director, expressed concerns that growing legal costs may threaten the ongoing viability of the service. The crisis deepened in April 2019, when the High Court awarded 2.5 million euros to a woman with terminal cervical over the alleged misreading of a smear test performed in 2010. The settlement was made with one of the defendants, Clinical Pathology Laboratories (CPL) in Austin, Texas, U.S.
CPL was responsible for reading the slide taken from the smear test, and it also admitted a breach of duty in relation to the reading of the slide, but proceedings were struck out against the HSE and two other laboratories (Sonic Healthcare and Medlab Pathology), according to a report from RTE, the Irish national TV and radio broadcaster.
The most worrisome aspect of this case for doctors is the judge said that those reporting screening studies should have "absolute confidence" in their report if describing a test as negative, a senior radiologist told AuntMinnieEurope.com.
"This seems an unattainable goal, but if it becomes a legal standard, it may make screening impossible to sustain," said the expert, who wished to remain anonymous. "The judge has subsequently explained that his judgment relied upon a standard already in existence, and was not intended to be applied more broadly than to the issue under consideration in the specific case. Nonetheless, it has spooked many professionals involved in screening work."
Similar concerns came from another medical imaging specialist who didn't want to be named.
"It could be the death knell for screening, certainly from a financial point of view," he told AuntMinnieEurope.com, noting that based on typical rates from European screening programs, between 20 and 30 false-negative cases can be expected each year. "This should be part of the conversation around the impact of such judgements and is often missed from commentaries."
These comments echo those made previously by Dr. Niall Sheehy, dean of the Faculty of Radiologists. In May, he called on everybody to ensure the public is not denied access to potentially lifesaving programs.
"We are concerned that the standard of 'absolute confidence' mentioned in the judgment will be impossible to attain and may have multiple unintended consequences, including additional unnecessary tests and procedures on patients who do not have cancer," he was quoted as saying in an Irish Times article. "We are concerned that if false-negative screening tests are regarded as a breach of care, this position may potentially threaten the viability of the screening programs altogether."
Rise in patient reviews
BreastCheck has seen an increase in requests for individual cancer patient reviews and, consequently, legal requests, noted the briefing document referred to by the Irish Independent. Clinicians are concerned about the lack of understanding of breast screening and false negatives, and they may opt not to work in breast screening due to the litigation risks.
Elsewhere in the document, the aim of the BreastCheck service is summarized as providing an effective screening service to the highest possible quality, so that the maximum number of breast cancers can be detected at the earliest possible stage.
It's now apparent that more than 220 women included in a CervicalCheck audit had not had their results disclosed to them as intended, the report added. It also outlines how Irish Health Minister Simon Harris announced a scheme to enable women to take their legal cases relating to cervical screening through a confidential screening process rather than to court. Legislation is reportedly being drafted to allow this to happen by the end of 2019.
Finally, the document mentioned the independent review of test slides for women diagnosed with cervical cancer being carried out by the Royal College of Obstetricians and Gynaecologists. What's described as a "very sensitive disclosure process," where the women will be told of the results of the review, is to be undertaken in August 2019.