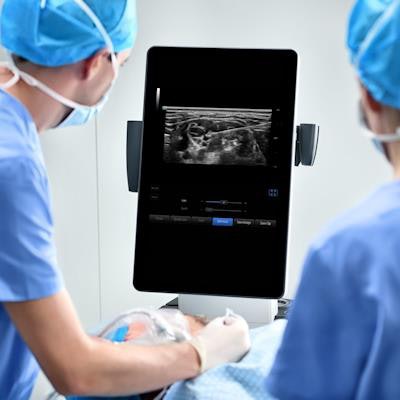 Mindray has introduced TE9 as the latest addition to its point-of-care ultrasound (POCUS) portfolio.
TE9 features a 21.5-inch, high-definition touchscreen and automation tools designed for fast-paced environments, according to the vendor. It also includes an Auto Gastric Antrum (Auto GA) tool that automatically identifies the edge of the gastric antrum and calculates its area with a single screen tap, according to the vendor.
In addition, the scanner supports disinfection capabilities, Mindray's iVocal voice commands for hands-free user commands, and the firm's eGateway integration application for connecting TE9 to the hospital's network.