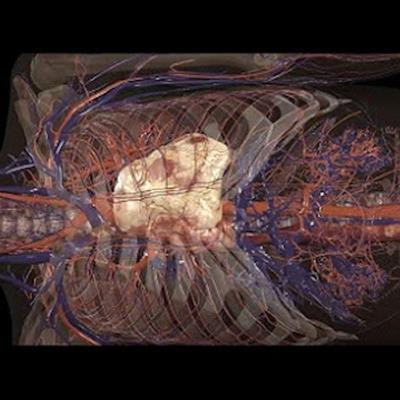 3D imaging technology firm Anatomage has unveiled a new cadaver and birth simulation feature in its latest software update, Table 10.
Anatomage Table 10 introduces a new male 3D cadaver called Hans, reconstructed from an actual 70-year-old patient who passed away from lung cancer. Hans showcases an intricate muscular and vascular system, enabling a thorough look at geriatric anatomy, according to the vendor.
In addition, Table 10 features a 3D birth simulation for learners to visualize the anatomical transformation taking place inside a pregnant body during the different stages of labor, including the cervical dilation, infant rotation and head movements, and the release of the placenta.
Also, image quality has been improved, with the software magnifying details as small as 0.2 mm without requiring switching to separate regional scans. This aids in visualizing complex anatomy and diseases at the gross anatomy level, Anatomage added.