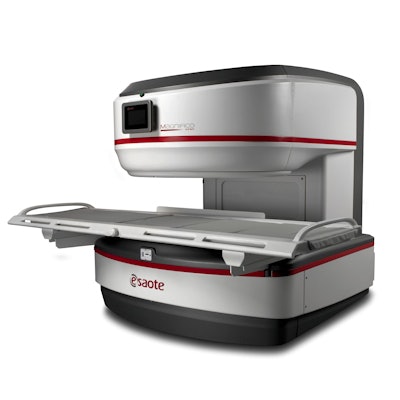 Esaote has launched a new whole-body open MRI scanner called Magnifico Open that's designed to make MRI available to a broader selection of patients, such as children or adults who are claustrophobic.
Magnifico Open uses an open-magnet design and is also equipped with Esaote technologies such as Speed Up, True-Motion, and metal artifact reduction. It features a permanent magnet that's well-suited for simple installation and low operating costs, according to the company.
The CE Mark and U.S. Food and Drug Administration clearance for Magnifico Open is pending.