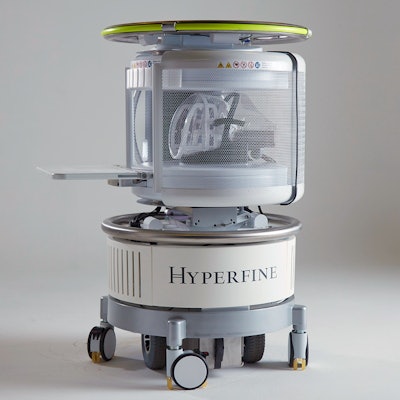 Portable MRI developer Hyperfine plans commercial expansions in the U.K. and Pakistan, followed by four additional countries within the next six months.
Equipment distributor Medequips will handle marketing, distribution, and sales of the Swoop MRI system in Pakistan, the company said.
Hyperfine's Swoop scanner is designed to allow physicians to rapidly diagnose brain and head injuries directly at a patient's bedside. The system wheels into patient rooms and plugs into a standard electrical wall outlet.
In addition, to manage the company's expansion efforts, Hyperfine said it has hired two new executives.
Dr. Yossi Cohen has been named U.K. senior medical director and Omer Manya has been named its business development partnership manager for Pakistan.
Hyperfine received clearance from the U.S. Food and Drug Administration in August 2020 for Swoop for MRI brain and head imaging of patients of all ages.