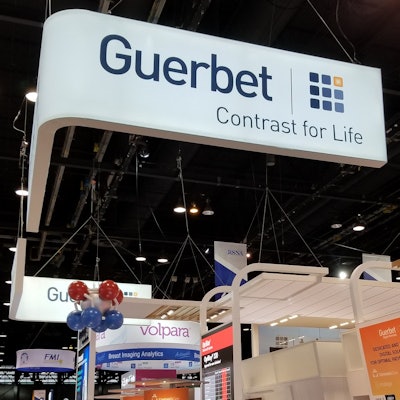 Contrast developer Guerbet reported a revenue slowdown in the second quarter of 2019 as sales from a subcontracting agreement declined. Year to date, however, the company's revenues are up almost 2% after currency adjustments.
For the first half of 2019 (end-30 June), Guerbet reported revenues of 396.5 million euros after currency adjustment, up 1.8% at constant exchange rates compared with revenues of 389.6 million euros in the first half of 2018.
The company reported a strong first quarter, but second-quarter revenues fell 1.5% at constant exchange rates due to the planned reduction of a subcontracting agreement inherited from its acquisition of Mallinckrodt's Contrast Media and Delivery Systems businesses. That deal represented 2.8% of Guerbet's revenue in the first half of the year but did not contribute to operating profitability.
The company reported that first-half revenues in Europe grew 2.9% at constant exchange rates, and 0.9% in other markets. The company said sales in the U.S. continued on an upward trajectory, as no generic competitor to the company's Dotarem macrocyclic MRI contrast agent has appeared. Sales in Asia grew thanks to a switch to direct distribution in Japan and good sales in South Korea.
On a modality basis, sales in the company's MRI division grew 1.8%, thanks to growth of Dotarem in the U.S., growth that partially offset the gradual withdrawal of Guerbet's Optimark linear MRI contrast agent from the market. The company's CT/Cath Lab division saw sales grow 3% at constant exchange rates thanks to the good sales of Optiray and despite a decline in sales of the Xenetix contrast agent.
Interventional Imaging has been the driver of growth at Guerbet, with revenue up 15.9%.