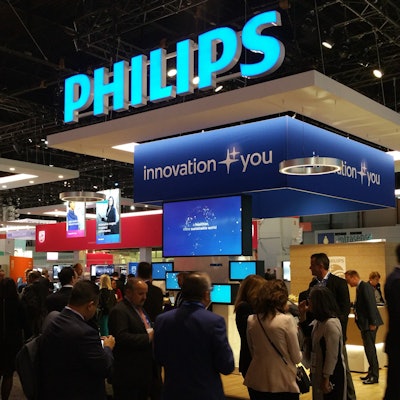 Royal Philips, the parent company of Philips Healthcare, has partnered with Innovative Imaging Technologies (IIT) on teleultrasound.
The two companies are working together to integrate Philips' Lumify portable ultrasound system with IIT's Reacts software. The collaboration connects clinicians around the globe in real-time by turning a smart device into an integrated teleultrasound system, combining two-way audiovisual calls with live ultrasound streaming.
Clinicians can begin their Reacts session with a face-to-face conversation on their Lumify ultrasound system. Users can switch to the front-facing camera on their smart device to show the position of the probe. They can then share the Lumify ultrasound stream, so both parties are simultaneously viewing the live ultrasound image and probe positioning while discussing and interacting at the same time.
Philips Lumify with Reacts may also be used at teaching institutions for medical students and junior doctors, and by emergency medical service providers, disaster relief providers, and hospitals with satellite clinics.