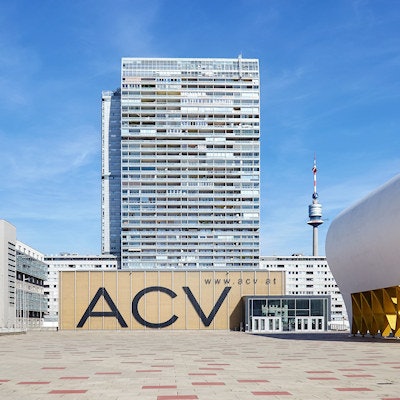 Onsite attendees at the European Congress of Radiology (ECR) in March 2022 will notice some changes to the venue, following the Austria Center Vienna's 25.1-million-euro makeover.
The project has been in progress since summer 2021 and is scheduled to be complete by the end of 2022, yet some of the new spaces will be ready in time for ECR 2022, according to a report in Conference & Meetings World. Work on the danubeSAIL and the Panorama Walk is finished, and the entrance building is also nearing completion.
Next up is the renovation of the center's entrance hall and halls E and F, as well as new lounge areas, the article noted.