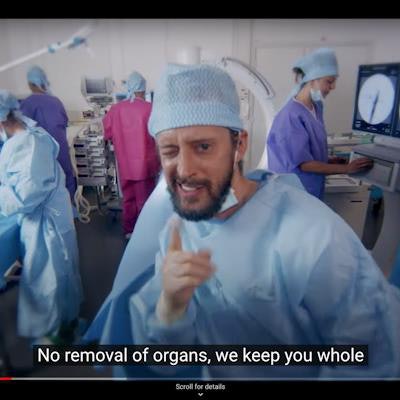 France's national radiology congress, Journées Francophones de Radiologie (JFR) 2021, was the setting for the launch of a humorous and professionally produced rap music video about embolization on the event organizers' YouTube channel on 9 October.
The six-minute clip, a collaboration between the Société Française de Radiologie and rap artists, features singers and actors in various clinical scenarios and during mock procedures, including uterine fibroid and prostate embolizations.
The song aims to provide a light-hearted yet reassuring take on how interventional radiology can help patients avoid major surgery down the line. The chorus takes place in the interventional radiology suite, with doctors in surgical scrubs singing along to the patient on the table. This leads to a reduction in the patients' fears before a positive outcome to the intervention.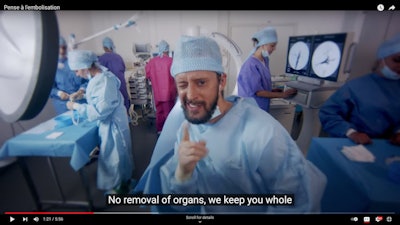 The video had around 800 views within the first two days of the launch. "Hilarious" and "well done" were among the comments posted.
The producer was Xavier Inbona, and the video features Amanda Scott, Christian Mazzuchini, Chryssa Florou, and Guy Lecluyse.
To watch the rap song in full, go to YouTube.