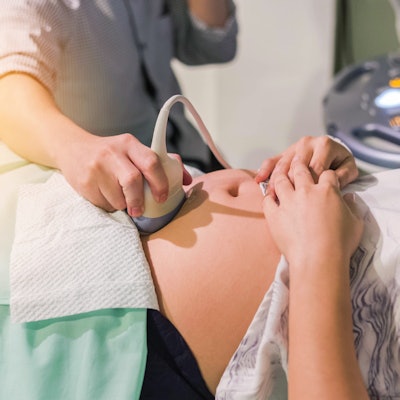 A King's College London sonographer has started a study under the auspices of the U.K. Society of Radiographers (SoR) Industry Partnership Scheme (CoRIPS) that will explore women's perceptions and experiences with ultrasound during pregnancy.
Sonographer Jackie Matthew will explore attitudes toward prenatal ultrasound screening held by pregnant women, the public, and healthcare providers. She will particularly focus on including minority group participants in the study.
"Ultrasound and MR imaging are commonly used during pregnancy to diagnose health conditions in the baby and mother," the college said in a statement. "However, many pregnancy-related studies do not include enough women from ethnically diverse backgrounds, which increases the risk of inaccurate results. This may mean that the results are not as valid for some women."
The study is called "Rep All Women." Matthew will work with Best Beginnings, a new parent support organization in London, as well as other women's health networks, the SoR said.