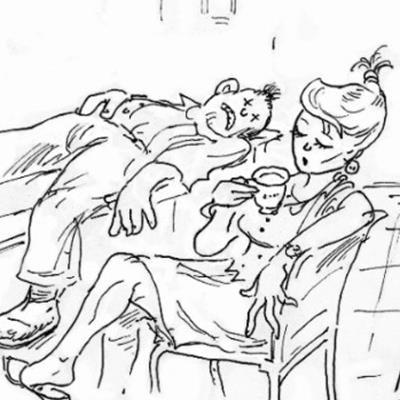 Can radiology be funny? Most definitely, says Dr. Paul McCoubrie, whose new book confirms that while radiology is an extremely stressful and mentally demanding profession, it can also be a great source of laughter and wit.
McCoubrie -- a consultant radiologist in Bristol, U.K., and regular columnist on AuntMinnieEurope.com -- has recently published the first volume of his Rules of Radiology, in which he educates, guides, and amuses his readers, while telling us the essential stuff that's often said in private conversation among ourselves but rarely committed to print.
Lighthearted and humorous cartoons are an essential aspect of this book. We published four of them last week in the article by Dr. Adrian Brady, and here are seven more radiology cartoons for you to enjoy.