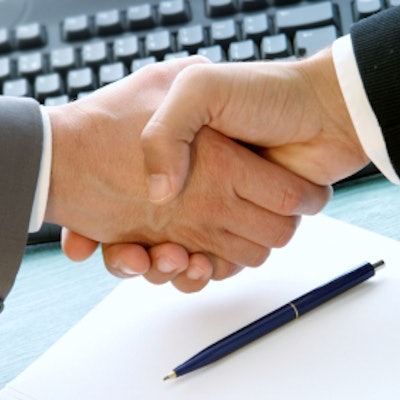 Medical device company Alphatec Holdings (ATEC) plans to acquire orthopedic digital imaging technology developer EOS Imaging.
EOS of France reported on Friday that its board approved ATEC's offer of an acquisition at a price of 2.8 euros ($3.09 U.S.) per share. The offer is expected to be filed with financial authorities in April.
EOS develops 2D and 3D orthopedic medical imaging and software services based on its digital x-ray technology, which enables weight-bearing studies to be performed. The firm also provides products and services for 3D anatomical modeling and surgical planning.
The combination of the two companies' portfolios should improve the patient care pathway from diagnosis to postoperative control and long-term follow-up, according to the companies. Product integration will start in the U.S. and then will extend globally, according to EOS.
ATEC of Carlsbad, CA, has developed products for spinal surgery that it believes will dovetail well with the EOS technology.
Both companies should benefit from the deal, according to Imogen Fitt, a market analyst at the U.K.-based firm Signify Research.
"ATEC's relationships with orthopedic surgical departments will give EOS much greater market access outside of its home French market," Fitt said. "The complementary aspect of the combined product portfolios gives both companies a promising route for continued revenue growth, and for EOS, a route to profitability."