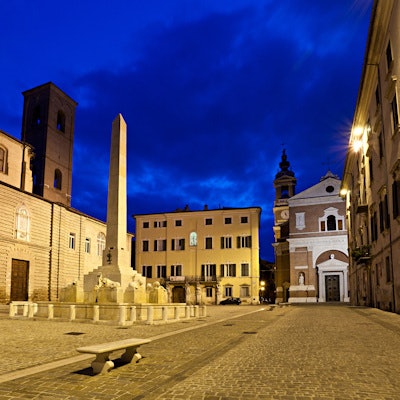 Ultrasound may benefit daily rheumatology practice, according to a study published on 29 January in JCR: Journal of Clinical Rheumatology. Researchers found that ultrasound-guided injections take less than 10 minutes and have a 98% accuracy rate.
Despite studies showing ultrasound's efficacy for some common rheumatological procedures, ultrasound is still not regularly used in many rheumatology departments. The new study suggests ultrasound may be a fast and cost-effective addition to synovial fluid aspirations and drug injections.
"Ultrasound-guided procedures are feasible," wrote the authors, led by Dr. Edoardo Cipolletta from the rheumatology unit at the Carlo Urbani hospital in Jesi, Italy. "In fact, the mean time of the whole procedure was 7 ± 2.5 minutes."
For the study, the authors included 608 rheumatology patients at the Carlo Urbani hospital. Clinicians performed 643 ultrasound-guided procedures, with an average of 5.2 procedures per day. The majority of patients had drug injections or synovial fluid aspiration followed by drug injection.
Ultrasound-guided injections yielded a 98.1% accuracy rate. Injections of the hand, wrist, elbow, and feet had the highest accuracy rate (100%), while shoulder injections had the lowest (92.6%).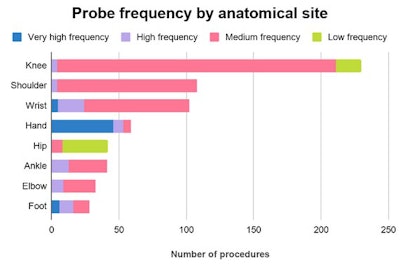 The type of ultrasound probe used varied based on the injection site. A medium-frequency probe was used for 73% of procedures, including the majority of knee, shoulder, wrist, ankle, and elbow injections. A high-frequency probe was commonly used for hand and foot procedures, while a convex low-frequency probe was the top choice for hip joint imaging.
Major adverse effects were reported in five patients: two experienced vasovagal reactions, one experienced local skin depigmentation, one had pseudoseptic synovitis, and one had aseptic hip osteonecrosis. No patients experienced an infection that could be related to the use of ultrasound.
"Scientific literature evidence on the risk of infection after musculoskeletal US-guided interventional procedures is scarce," Cipolletta and colleagues wrote.
They noted their study only included one hospital and that not all rheumatology clientele may be able to afford ultrasound equipment. Nevertheless, ultrasound looks like a promising tool for quickly, efficiently, and accurately providing some types of daily rheumatology injections.
"Future research should be focused on the development of an electronic illustrated manual of US-guided musculoskeletal procedures that displays the most relevant information for injecting the principal articular and nonarticular areas of importance in rheumatology, the learning curve of the method, and the development of a shared protocol of disinfection," the authors concluded.