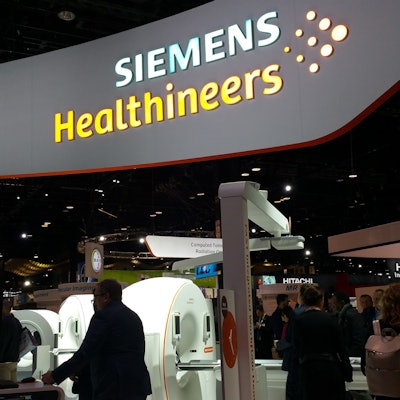 Siemens Healthineers may someday grow to be bigger than its parent company following the anticipated spin-off of the health division next year, according to Siemens CEO Joe Kaeser.
In an interview with the German publication Manager Magazin, Kaeser speculated on the future of Siemens after the health unit is spun off in an initial public offering (IPO), which is expected to occur in the first half of 2018.
Kaeser specifically addressed concerns that the IPO amounted to breaking up Siemens, stating that "we are not breaking anything up, we are creating new companies," according to Reuters coverage of the story.
The Siemens Healthineers IPO is considered to be the most radical restructuring move that Kaeser has taken since assuming control of Siemens in 2013, Reuters noted. Kaeser has divested a number of the conglomerate's other businesses, but in the case of Siemens Healthineers the parent company will retain a majority stake after the IPO -- at least in the near term.
The health division is the most profitable of Siemens' various operations, and spinning off the unit could unlock potential that couldn't be achieved if it remained part of the parent organization, according to the article.
"Perhaps one day Siemens industry won't control Healthineers but it will be the other way around," Kaeser is quoted as saying in the Manager Magazin interview.