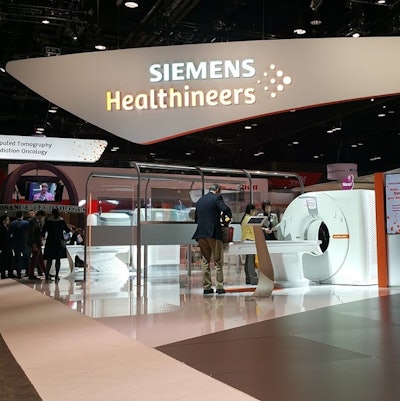 German industrial conglomerate Siemens AG announced this week that it will list shares of Siemens Healthineers on the Frankfurt stock exchange when the health division goes public in 2018.
Siemens had been expected to choose between Frankfurt and the New York Stock Exchange as the home for the listing, which is being discussed as one of the biggest initial public offerings (IPOs) in Germany in the past several decades. Siemens Healthineers is expected to have a valuation in the range of 40 billion euros ($47.6 billion).
Siemens has said that it's spinning the health division out to increase the unit's growth potential and to enable it to use its own shares for acquisitions. The company is expected to offer 15% to 25% of Siemens Healthineers shares to the public, with the parent company retaining the rest, according to an article published by Reuters.
While Siemens initially seemed to be leaning in favor of New York for the listing, speculation in the market is that it chose Frankfurt due to the potential of that stock exchange to grow as European investment shifts away from London in the wake of the U.K.'s decision to leave the European Union.
The IPO is planned for the first half of 2018, according to Siemens.