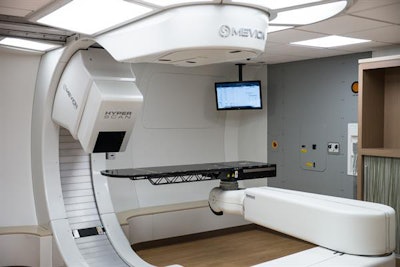 Proton therapy developer Mevion Medical Systems has received the CE Mark for its Mevion S250i proton therapy system.
The CE Mark is the first regulatory clearance for the system, according to the firm. Mevion also submitted an application for U.S. Food and Drug Administration (FDA) 510(k) clearance in September.
The firm also announced the first European Mevion S250i proton therapy system installation will be completed in 2018 at the Zuid-Oost Nederland Protonen Therapie Centrum at the Maastro Clinic in Maastricht, the Netherlands.