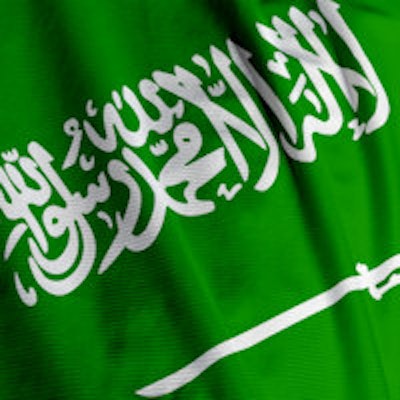 Increased public awareness, better education for healthcare providers, and clear guidelines are essential if breast cancer screening is going to expand in the Middle East, according to a leading radiologist in Saudi Arabia.
Cultural and socioeconomic circumstances are limiting the implementation of breast screening in the region, and false beliefs and fear of radiation are preventing some women from attending screening, said Dr. Fatma Al Mulhim, chair of radiology at King Fahd Hospital in Dammam. The lack of access to appropriate medical services and lack of health insurance are other difficulties.
"A national breast cancer screening program for Saudi Arabia is the need of the hour in our battle against breast cancer," she told delegates at the 2014 International Congress of Radiology (ICR) in Dubai. She added that all efforts must be unified under one umbrella and researchers need to do more to identify the risk factors.
Interestingly, a three-day conference, Breast Cancer in the Arab World: Towards an Enabling Environment -- Meeting Current and Future Challenges, was due to be held in Amman, Jordan, from 27 to 29 October 2014, but it did not take place, perhaps symbolizing the stuttering progress being made in this area. The organizers, the King Hussein Cancer Foundation and Cancer Center and the Jordan Breast Cancer Program, have now rescheduled the event for spring 2015.
The big picture
The World Health Organization (WHO) estimates that the number of new cancer cases each year is expected to rise from 10 million in 2002 to 15 million by 2025, and 60% of those cases will occur in developing countries, Al Mulhim explained. Cancer kills 272,000 people each year in the Eastern Mediterranean Region (EMR), and over the next 15 years, the largest incidence among the WHO regions is likely to be in the EMR, where statistical models predict there will be an increase of between 100% and 180%, she said.
For Saudi Arabia, she thinks these factors account for the relatively low uptake of screening:
Lack of education and awareness among women, and most importantly, lack of encouragement by a physician
Lack of knowledge about the common risk factors for breast cancer and lack of understanding of the importance of breast self-examination
Lack of availability of a national screening program, plus the lack of women's cooperation and trust among primary care physicians
In addition to the absence of uniform guidelines, another problem is there are no links between different screening programs, and all screening programs are individual efforts that lack long-term sustainability and need official sponsorship, according to Al Mulhim. Participants are self-referred, and it requires significant public awareness to achieve an adequate response rate.
She gave details about the screening program in the Eastern Province of Saudi Arabia, which was established in October 2009 by the Saudi Cancer Foundation and the Pink Eastern Campaign. Up to February 2014, the uptake rate was 14.98%, which correlates well with the international standards. A total of 70.21% of cancers detected were less than 2 cm in diameter, demonstrating that screening mammography is an efficient tool for early detection of breast cancer, she said.
The program's strategy centers on professional education in clinical breast examination, breast self-examination, and mammography, combined with public education about breast diseases, self-examination, and screening.
"We support the rights of all women to be educated about breast cancer," Al Mulhim noted. "This education was culturally adapted so that it can have the greatest impact."
In the public education program, the organizers emphasized that breast cancer can kill, breast cancer can be effectively treated if detected early, the signs and symptoms of breast cancer must be kept in mind, most breast lumps are not cancer, and breast cancer is diagnosed by biopsy rather than mastectomy.
In terms of data, a valuable source is the Saudi Cancer Registry, which is the first registry in the Middle East that contains a report on national survival rates. The 2007 cancer incidence report represents the 11th publication for the registry since it was established in 1992.
Outreach in Jordan
Public awareness and health education are also urgent issues being addressed in Jordan, Nisreen Qatamish, director of the Jordan Breast Cancer Program, told ICR attendees.
Outreach programs in her country have reached around 16,500 underprivileged women through one-to-one home visits, she pointed out. Overall, 107,580 women ages 20 and older have been reached with messages about breast cancer early detection through 4,890 lectures and educational sessions in work and public settings, including schools, universities, gyms, beauty centers, mosques, and churches.