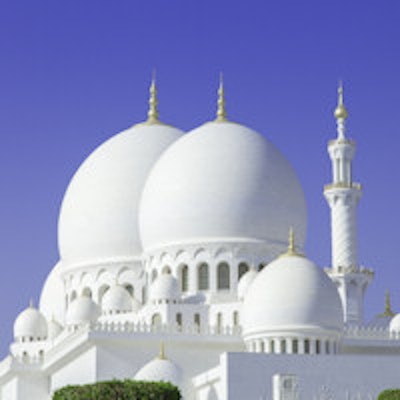 At least 11 new CT scanners are due to be installed between now and March across Dubai and the north of the United Arab Emirates (UAE), and such rapid growth means the authorities are putting renewed emphasis on radiation protection and patient safety.
"The radiation hazards from increasing use of cardiac CT, PET/CT, and from interventional procedures require a sustained effort to maintain and improve patient and staff safety," said Dr. Hatem Abou El Abbas Ghonim, professor, senior consultant, and lead radiologist at Al Qassimi Hospital in Sharjah, UAE."This is very expensive and represents a huge investment by the Ministry of Health, showing how seriously this important subject has been taken."
Each new scanner will be fitted with radiation dose reduction and iterative reconstruction tools; he also pointed to the recent purchase of a further 10 new-generation MRI systems that are to be installed before the end of the year in public hospitals in the UAE.
Against this background, local delegates at this month's Arab Health event will no doubt have a thirst for knowledge about new developments in CT and MRI, which will be highlighted in the Total Radiology track. The four-day multidisciplinary show begins in Dubai on 26 January, and more than 85,000 delegates are expected.
A key theme this year with Totally Radiology is how to minimize radiation exposure and how to ensure that the procedures themselves are justified, according to Ghonim, who is also a member of the scientific committee of Total Radiology.
A special session will be dedicated to local experience of breast imaging, focusing on the ability of mammography using tomosynthesis to pick up on very small lesions and on handheld and automated breast ultrasound. "Recently, most digital mammography in the UAE has been bought with tomosynthesis, biopsy equipment, and CAD tools for use in both symptomatic patients and in screening," he noted.
Total Radiology represents not only a flagship for the region's prowess in imaging and a chance for international exchange that benefits non-UAE delegates, but also an opportunity for education and training among local radiologists and radiographers, and a means to gain credit hours for their yearly license renewal.
"Delegates will benefit not just from the quality of the speakers and education on offer, but also from the accessible location of the congress and Dubai's infrastructure and accommodation. Industry participation supports and complements the scientific section, making this international conference second to none in the region," Ghonim explained. "It also takes place during the month of the Dubai festival, guaranteeing an amazing experience both inside and outside of the congress for all."
This year's sessions and exhibition will go beyond those in 2014, with focus on subspecialties new to the conference as well as cardiac imaging, nuclear medicine, additional sessions in established subjects, and four instead of three expo halls.
Other specialties in the spotlight this year include breast, abdominal, head and neck, neuro, oncology, thoracic and musculoskeletal imaging, interventional radiology, and radiographer sessions. The keynote presentation, "The future of high-field MRI: 7-tesla and beyond," will reveal how research using 7-tesla MRI points to its potential role as a gateway for more advanced applications due to its capacity to very quickly generate high-resolution images.
In addition, delegates will be able to learn about the latest advances in interventional procedures using flat-panel detectors to reduce radiation to both the patient and the interventional radiologist (28 January).
The extension in subject areas and exhibition space reflects the latest advances in medical imaging, resulting in more accurate diagnosis and better patient care; state-of-the art technology will feature prominently in the program, in particular 640-slice multidetector CT (MDCT), which allows for optimized heart imaging, and development and research in PET/MRI, in line with efforts to reduce radiation dose.
Among the new lectures this year is a presentation on the value of dual-energy x-ray absorptiometry (DEXA) in the diagnosis of osteoporosis and guidelines for its interpretation (27 January). The radiographer-dedicated sessions on 27 and 28 January will deal with experiences of expert professionals working in big hospitals within UAE and Europe, while the "Arab Health meets the European Society of Radiology" session looks set to prove a fruitful arena for international exchange.
Ghonim is confident that the addition of an extra hall in the healthcare technical exhibition will allow increasing numbers of delegates an up-close encounter with state-of-the-art modalities and imaging-related devices among other healthcare equipment on display. Interactive workshops sponsored by industry will take place in parallel with the scientific sessions, very close to the conference hall.
"It is extremely important that delegates get the chance to see the modalities mentioned during the scientific sessions and hear about outcomes and applications from the vendors," he remarked.
From the UAE, the Ministry of Health PACS and Information system project, Wareed, will also feature in the exhibition. The project aims to link all primary healthcare centers and hospitals, and provide each patient with a digital identity that will follow them, regardless of which hospital they attend.
Last year, the imaging track was renamed Total Radiology, which replaced the previous title of the Imaging and Diagnostic Conference, and it was extended from three to four days. It has come a long way since it was founded in 2001 by Hamed Kazim, the first UAE national to be certified in radiology and the founder of the radiology and medical imaging department at the Ministry of Health. The first imaging track welcomed 100 delegates. As one of 18 simultaneous conferences during Arab Health, it now receives more than 1,000 delegates. While 17 international speakers hail from the U.S., Europe, and the rest of the Middle East, 19 come from within the UAE.
Part of the imaging track's popularity today stems from being truly multidisciplinary in its approach with regard to the clinical applications, according to Ghonim. Cardiac imaging sessions, for example, will be attended not just by cardiac radiologists, but also by cardiologists and cardiothoracic surgeons, with the same discipline mix in the other subspecialty imaging sessions.