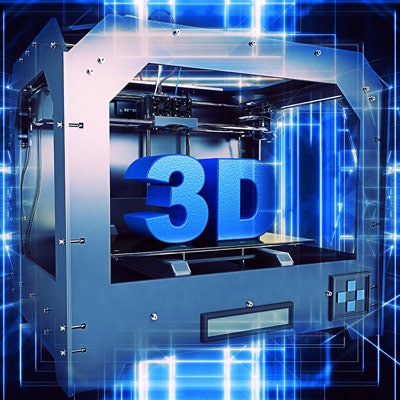 Medical 3D printing services company 3D LifePrints is looking to expand its presence across the U.K. National Health Service (NHS).
The company handles the manufacturing of 3D-printed models and related services for a number of NHS hospital groups. It has received a cash injection of 500,000 pounds (568,000 euros) in a series A funding round led by Fenwall Investments. Its expansion will boost progress in 3D printing technology, reduce costs, and enhance patient care, while supporting research and recruitment, according to 3D LifePrints.
The company chiefly creates surgical planning models for NHS cardiac, orthopedic, and craniofacial cases, based predominantly on CT and MR images. Going forward, it will also focus on 3D printing of medical device prototypes and surgical tools such as bespoke cutting guides.
"Wherever possible, we use a low slice thickness volumetric scan to create a high-fidelity 3D model, but we also work with other modalities such as ultrasound and 3D echography," said Michael Richard, head of engineering for 3D LifePrints, speaking to AuntMinnieEurope.com from the Innovation Hub at Alder Hey Children's Hospital in Liverpool.
The company moved to the Innovation Hub in 2015, and since then it has been producing bespoke 3D printed models for the surgeons and also prosthetics, orthotics, and prototypes for the other departments in the hospital. Its team uses existing CT and MRI scans that are already produced for patient clinical management, rather than requesting dedicated images for modeling purposes.
Importance of Alder Hey
The hub at Alder Hey is an ideal environment for 3D printing research and development, according to Richard.
"Researchers talk to clinicians on a day-to-day basis -- there are up to 10 companies actively based here with permanent staff, and these have access to a wider network of companies outside. The hub is a platform where clinicians can bring a range of problems associated with difficult patient cases, workflow, and lack of specific tools, and where we can work on solutions," he noted.
The 3D design and printing company also has a base at the Royal Liverpool Hospital. This year it plans to open a further three embedded 3D printing facilities in hospitals around the U.K.
3D LifePrints also supplies 15 other NHS trusts, or hospital groups, including the Liverpool Heart and Chest Hospital, for which it creates 3D-printed hearts in a range of materials that mimic the texture of different tissue types. This allows surgeons to simulate procedures such as device implantation case by case prior to surgery.
"We are currently trialing these heart models for 25 adult patients with atrial septal defects (ASDs) who are to receive implanted devices. The models include the ASD and the surrounding features so that the surgeon is able to simulate the placement of the closure device prior to surgery. Over the next eight to 10 months, we will be receiving monthly scans to review with the cardiologist and create the 25 models," Richard noted.
Five of the cases have already been through simulation and surgery, and the clinicians have reported back positively, according to Richard. The full results of the trial will be available later this year.
The company was also involved in printing models for orthopedic surgical planning, in harder material that approached bone structure and density for drilling and cutting, he added.
"Our core focus of 2018 is setting up the 3D printing hubs as a service, and we will tailor our services depending on the clinical focus of the trust," he noted.
To set up a 3D printing hub in a trust required an investment of between 5,000 and 100,000 pounds (5,600 to 112,400 euros), depending on the length of the contract, and the level of printer hardware and human resources involved, according to Richard.