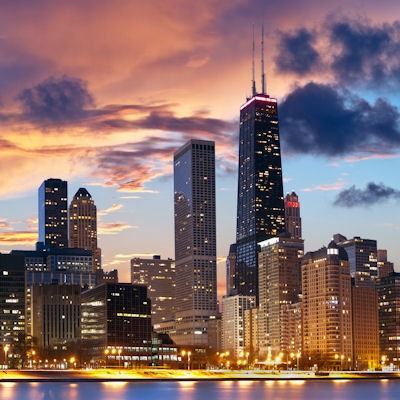 Plans are well underway for the technical exhibits at the RSNA's 108th scientific assembly and annual meeting, which will be held in Chicago from 27 November to 1 December.
Exhibits will be open Sunday, 27 November, through Wednesday, 30 November, from 10 a.m. to 5 p.m. Central Time. Over 600 exhibitors have confirmed their participation, including 87 first-time exhibitors, according to the RSNA.
In the South Hall, the RSNA AI Showcase will feature more than 90 companies and cover 35,800 square feet. The AI Showcase Theater will be the venue for 36 industry presentations throughout the week.
RSNA presentations in the AI Theater will begin on Sunday, 27 November, with RSNA's Quantitative Imaging Biomarkers Alliance (QIBA) and AI. On Monday, 28 November, the RSNA will hold a special presentation to recognize the winners of the RSNA Cervical Spine Fracture AI Challenge. On Tuesday, 29 November, there will be a presentation by editorial board members from Radiology: Artificial Intelligence. The RSNA Imaging AI Certificate Program will also be featured in a presentation on Wednesday, 30 November, according to the society
The Imaging AI in Practice (IAIP) demonstration, which will highlight new AI technologies and the integration standards needed to embed AI into the diagnostic radiology workflow, will also be held in the South Hall. Nineteen vendors will be participating with 30 products, the RSNA said.
The Innovation Theater, also located in the South Hall, will feature industry presentations Sunday through Wednesday from 11:00 a.m. to 3:45 p.m. Central Time. On Tuesday from 4 p.m. to 5 p.m. Central Time, the Innovation Theater will also host a presentation on the Medical Imaging Data Resource Center (MIDRC) multiinstitutional collaborative.
Four additional showcases have already sold out: 3D Printing and Mixed Reality Showcase, First-Time Exhibitor Pavilion, Educators Row, and Recruiters Row.
In a new addition, RSNA 2022 will host "Last Call in the Exhibit Halls" on Wednesday, November 30, from 2 p.m. to 4 p.m. Central Time. During this free social event, exhibitors will serve refreshments at their booths, as attendees take one last walk around the technical exhibits, the RSNA said.