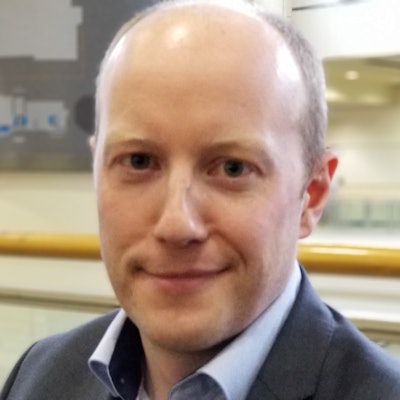 The growing influence and uptake of electronic medical records (EMRs) in healthcare has driven debate over the future role of specialist clinical and diagnostic software. With interoperability in the health sector still a major challenge, many health providers are looking to simplify their IT systems, consolidating to fewer software platforms and few vendor partners.
With recent extensive and long-term investment in EMR systems, some healthcare providers are considering the EMR as a potential candidate to extend into diagnostic imaging. In this summary, we identify the challenges with this approach and discuss why we believe dedicated imaging IT software is a long way from being replaced by EMRs.
Complexity
Radiology is often viewed by hospital leadership as a singular entity. It is really a collection of a subspecialist systems, each with its own unique requirements. At a large acute-care hospital, there are dozens of different imaging modalities in operation (usually from a selection of different vendors), conducting thousands of different scan types around the clock. These images must then be captured and routed, processed, analyzed, annotated, reported on, archived, and exchanged.
Unlike much of healthcare, radiology has been digitizing for more than 30 years; radiology IT software that is available today from market leaders is the product of decades of experience. For example, seamlessly integrating digital breast tomosynthesis (DBT) scans (comprising many hundreds of images) into conventional radiologist reporting workflow is not easy; it requires specialist software. The number of images, the size of the studies (most are approximately 200 MB compressed), the requirement to be able to review different planes, and the need for the radiologist to "slab" images, thereby consolidating some images together, as well as to share studies or even report remotely, makes it a big challenge from a technical standpoint.
Add in specialist reporting and registry requirements for breast imaging, the growing use of additional quantification or decision-support tools based on artificial intelligence (AI), and the need to include other modality images (such as conventional 2D mammography, automated breast ultrasound, and MRI), and the complexity is clear.
Few, if any, EMR systems today can support multimodality breast imaging in their core clinical module offerings; unsurprising, perhaps, given that many of the world's top imaging IT vendors are also still grappling with the challenges of DBT for breast imaging. But this is just one example of the myriad challenges posed by modern radiology -- each subspecialty (abdominal, breast, cardiac, emergency medicine, musculoskeletal, neurology, pediatric, thoracic, vascular, etc.) in radiology has a unique and specialist blend of imaging types, user requirements, and diagnostic tools. Amassing these into a single coherent software platform has taken leading vendors decades and billions in investment.
Cannibalization of RIS drives new wave of specialist demand
While this complexity is inherently "baked in" to radiology, there are some functions and areas of radiology IT software that have become more commoditized. For example, imaging order entry and basic workflow scheduling for imaging modalities, long the mainstay of specialist RIS software, have often been replaced in favor of an EMR vendor RIS module.
Most EMR RIS applications have solid functionality in handling the basic operational processes for a radiology department and enabling enterprise-wide access and the integration of diagnostic reports and patient records. Cannibalization of standalone RIS systems by EMR vendors has been relatively widespread over the past decade, especially in the U.S. where the confluence of regulatory enforcement and market economics resulted in mass hospital mergers and acquisitions activity into larger networks. Consequently, the standalone specialist RIS market declined year on year.
Yet this shift has not had the desired effect expected by hospital executives. In fact, the reactionary impact of the decision to use EMR over specialist RIS has been quite profound. Many of the nuanced tools and features of standalone RIS have been missed by radiologists and technologists; specialty functions such as modality protocol management, smart enterprise case-load balancing, staff quality assurance, fleet management servicing, and so on were all missing from EMR RIS offerings. Moreover, with more access to operational data from the EMR rollout, hospital leaders today are realizing that imaging has a major role in care operations, as both a profit and loss center. And radiology has even more of a bearing on clinical outcomes.
What's the result of this cannibalization? A new wave of specialist standalone workflow and operational products for radiology has emerged, with a clear migration of radiologist workflow tools from RIS products toward radiology PACS, which in general has been far less impacted by the EMR. Leading imaging IT vendors have also been quick to jump on this trend, especially as operational efficiency, cost saving, and care outcomes have become more important in today's regulatory environment.
The sudden acquisition spree of specialist workflow software vendors such as Primordial (Nuance), Medicalis (Siemens Healthineers), and Clario (Intelerad) and product launches of workflow, operational, and business intelligence tools from leading vendors are spurring robust new market demand (see chart); this can only reinforce the argument that EMR-based RIS has so far not been able to meet the complex needs of radiology.
Enterprise imaging strategy still emerging
For some hospital executives, given the long-term investment and dominance of the EMR, there may also seem to be few coherent alternatives to the timely extension of EMR into the diagnostic sector. This is in part due to the relatively slow movement of the imaging IT industry. Radiology IT has traditionally been based on PACS/RIS -- essentially single-department image management and archive software. Today, most of the global installed base is still standalone.
Yet imaging IT has evolved a lot in recent years. New imaging IT software has evolved to focus on centralizing core imaging and diagnostic reporting across the enterprise, bringing other allied disparate imaging or diagnostic applications into a single platform. The net result of this is intended to support health providers in pursuing an "enterprise imaging" strategy, consolidating all types of imaging software together.
The industry has, though, done a poor job of explaining the concept of enterprise imaging as a strategy, as opposed to a product. Many have also used "enterprise imaging" to describe "enterprise radiology," connecting disparate PACS in multisite networks. While it has a clear benefit as a short-term solution for combining core radiology at scale, this approach has missed the operational and clinical value of consolidating unstructured imaging and clinical data from other diagnostic departments (dermatology, emergency medicine, surgery, gastroenterology, etc.) into a centralized imaging platform.
Positively, the "enterprise imaging" strategy is slowly gaining traction, with recent major deals showcasing the combination of radiology with other disciplines. The table below shows the imaging IT platforms in other diagnostic disciplines that are having most impact and how quickly.
Imaging IT platforms with most impact in other diagnostic disciplines
Group 1: Short-term
Group 2: Midterm
Group 3: Long-term
Radiology
Surgical and operating room imaging
Multimedia endoscopy
Dermatology and wound care
Nuclear medicine
Core pathology
Point-of-care ultrasound
Advanced breast imaging
Oncology/tumor board (mature)
Noninvasive cardiology
Teleradiology
Genomics
Standard mammography
Oncology/tumor board (basic)
Telepathology
The consolidating effect of an enterprise imaging strategy can be important, both from a financial and care-outcome perspective.
For example, bringing together imaging from radiology, surgery, and pathology into a common platform, interfaced with the EMR and dedicated oncology IT, is showing clear benefits for care outcomes; these are commonly known as multidisciplinary "tumor boards." Integration of unstructured data from dermatology (visible light images) or point-of-care ultrasound also supports healthcare providers in filling in the gaps of patient medical records (often these scans or images are not scheduled or archived centrally); this offers clinical benefit as well as financial gain in terms of missed billing opportunities.
However, there are still relatively few case studies of mature enterprise imaging at scale in the market, though the list is growing. Multiology mature enterprise imaging is a long-term and complex strategy to implement; consequently, few healthcare providers have "completed" it, with most still in the early foundational stages.
With a relatively small body of evidence as to its effectiveness, this makes it harder for health leadership to take the concept of enterprise imaging seriously against the backdrop of EMR expansion and growing leverage in decision-making.
EMR and mature enterprise imaging can coexist
Perhaps most importantly, there may need to be a change in thinking at the executive level of healthcare providers.
In the case of radiology specifically, market evidence suggests that EMRs have some way to go if they are to fully replace standalone radiology IT. Instead, health providers should be looking for where the scale and breadth of the EMR can be augmented by the depth and specialist nature of radiology IT, and vice versa.
"No EMR vendor today can handle the complexity and specialty requirements of modern radiology within its EMR offering, nor should it try."

For example, enriching core radiology software and the user interface with curated longitudinal patient data from the EMR is viewed as a positive way to improve the quality of diagnosis. At the same time, implementing advanced image archiving and clinical data management, usually an outcome of mature implementation of vendor-neutral archives (VNAs) and most commonly driven by radiology, can lay the foundation for managing imaging and other data outside the EMR.
Perhaps the most potential for improvement in care coordination and broader diagnostic data management lies not in replacement of radiology IT, but in supporting its evolution to enterprise imaging. Putting this in place for many health providers is clearly a daunting task; however, solutions to support interplay between systems are increasingly available and are becoming part of imaging IT vendor portfolios.
Health providers should also consider auditing their vendor partnerships when it comes to radiology IT; they should look beyond just a point solution for radiology and consider the capability of their vendor to support an enterprise imaging strategy and in the context of their existing EMR framework.
In addition, this central vendor partner should also support their navigation and building the foundation for managing imaging and associated diagnostic content across the enterprise. This has many benefits, both in terms of reducing the number of unstructured imaging data-generating applications, simplifying supply chains and reducing the need to manage and secure a patchwork of aging modules, and by acting as a "curator" for specialist best-of-breed functionality. The latter is also increasingly important as radiology and other diagnostic departments move toward using AI; with hundreds of new tools and products entering the market, a central imaging IT vendor should act as a contractor for its customers in implementation.
In conclusion, each health provider will judge the potential of EMR and specialist imaging IT against its own specialist and unique criteria. What is clear is that no EMR vendor today can handle the complexity and specialty requirements of modern radiology within its EMR offering, nor should it try. Instead, health providers should be looking for a central diagnostic imaging IT specialist that can support it in embracing an enterprise imaging strategy.
Stephen Holloway is principal analyst and company director at Signify Research, a health tech, market-intelligence firm based in Cranfield, U.K. He can be reached at [email protected].
The comments and observations expressed do not necessarily reflect the opinions of AuntMinnieEurope.com, nor should they be construed as an endorsement or admonishment of any particular vendor, analyst, industry consultant, or consulting group.