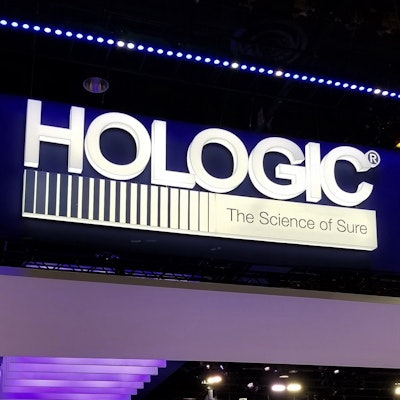 Hologic and Bayer are entering into a partnership to deliver contrast-enhanced mammography (CEM) to improve breast cancer detection for women across Europe, Canada, and the Asia Pacific region.
The deal brings together Hologic's mammography gantries and Bayer's CEM-approved injection systems to allow for contrast media administration during a mammography exam. With the new agreement, the companies aim to support radiologists and the needs of their teams by providing a comprehensive product package and hands-on training.
Through this agreement, the companies say they will help increase access to additional breast imaging technology that may also improve health outcomes for patients. They also noted increased interest in CEM over the past few years for diagnostic breast imaging.