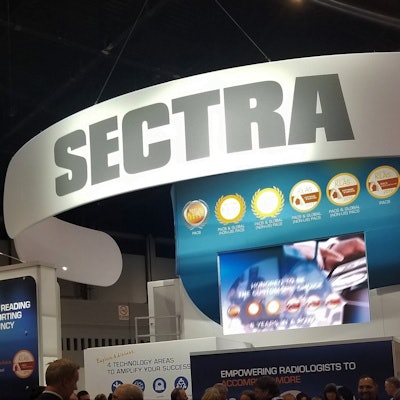 Enterprise imaging firm Sectra reported strong revenue and earnings growth in its fiscal fourth quarter and 2022/2023 fiscal year.
For the fourth quarter (end-30 April), Sectra had net sales of 724.7 million Swedish krona (62.6 million euros), up 11.7% overall and up 6.7% based on adjusted exchange rates compared with the 640 million krona (55.3 million euros) recorded in the same period a year ago. Operating profit improved from 141.1 million krona (12.2 million euros) in the fourth quarter last year to reach 196.8 million krona (17 million euros).
For the year, Sectra had net sales of 2.351 billion krona (203 million euros), up 20.6% overall and up 12.6% based on unadjusted exchange rates from the 1.949 billion krona (168.3 million euros) generated in fiscal 2021/2022. The company had annual operating profit of 455.7 million krona (39.4 million euros), up from 383.4 million krona (33.1 million euros) last year.