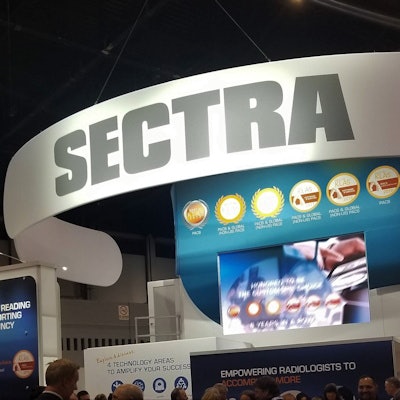 A single-digit decline in annual sales due to currency effects at enterprise imaging and digital pathology vendor Sectra was not enough to dampen strong growth in profitability at the company in its financial results for the full year of 2020.
The company said it posted full-year revenues of 1.632 billion kronor (161.6 million euros), down 1.7% after adjusting for currency changes compared with the full year of 2020. Without currency changes, the company would have seen sales increase 3.4%.
The company said it reported its most profitable year in its history, with operating profit of 350.1 million kronor (34.7 million euros), representing growth of 32.2% and an operating margin of 21.4%.
Sectra's order bookings also grew sharply during the year, by 46%, to 2.652 billion kronor (262.6 million euros), an amount the company said was a record level. Among the highlights for the fiscal year was growing adoption of the company's Sectra One subscription model.