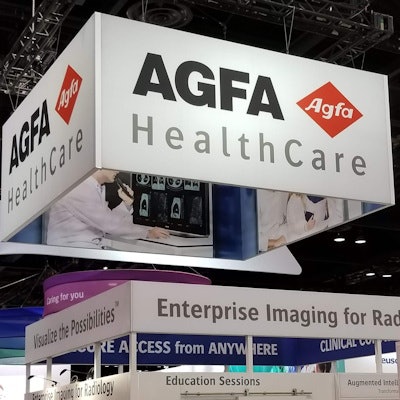 Agfa-Gevaert, parent company of Agfa HealthCare, reported decreased revenues for the first quarter of 2021, as revenues in its radiology division were impacted by lower sales of medical film in developing markets due to the COVID-19 pandemic.
Overall, the company's revenue decreased from 435 million euros ($528 million U.S.) in the first quarter of 2020 to 396 million euros ($481 million) in the most recent period, a decline of 9% after excluding currency effects.
Revenues in Agfa's radiology solutions division decreased 16% from 118 million euros ($143 million) to 99 million euros ($120 million). Company executives said the division's profitability suffered from the decrease in medical film volumes, which were impacted by COVID-19 in Latin America and India.
However, the outlook was better in Agfa's healthcare IT division, where revenues remained steady at 55 million euros ($67 million), the same amount as the first quarter of 2020. Company leaders said this can be credited to the division's strategy to target high-value revenue streams.