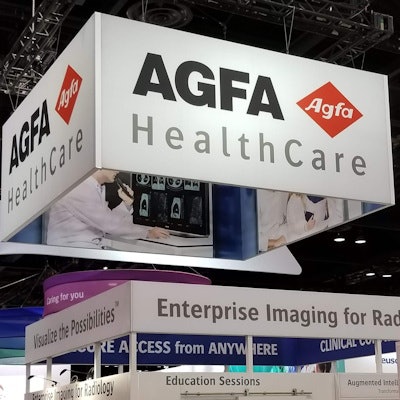 Agfa HealthCare has introduced its new Valory digital radiography (DR) system at the RSNA 2021 meeting.
Powered by the company's Musica software, Valory has a single intuitive interface and maximizes efficiency, according to the company. Features include 15-hour battery autonomy, a ceiling-suspended x-ray tube, and cesium iodide detectors, which in combination with Musica allow dose reduction of 30% to 50%. Users have a wide range of choices for generator power, Agfa noted. The radiographic table can be fixed or elevating, depending on user choice, and imaging of patients up to 705 lb is supported.
Valory is suited for use as a backup option at large hospitals or as the main DR system for smaller healthcare facilities, Agfa said.