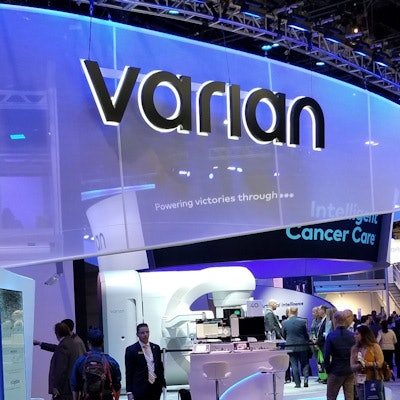 The European Commission (EC) has given its blessing to the bid by Siemens Healthineers to acquire radiation oncology firm Varian Medical Systems. The EC approved the deal after Siemens gave assurances that it would keep its systems open to third parties.
Siemens announced its plan to acquire Varian in August 2020 in a deal valued at 13.8 billion euros. The acquisition would unite one of the top two players in diagnostic radiology equipment with the market leader in radiation oncology systems.
In a statement on 19 February, the ECR said it cleared the acquisition after investigating concerns that the transaction could lead to reduced competition in the European Economic Area (EEA) and the U.K. The EC's review covered both medical imaging scanners like CT, MRI, and PET, as well as radiotherapy products.
The commission said its investigation found that the combination of Siemens and Varian "could lead to foreclosure of the parties' rivals" in the EEA and U.K. through the "degradation of the interoperability" between Siemens' imaging systems and those of third-party radiation therapy products. The deal could also have a similar impact on interoperability between Varian's radiation oncology systems and third-party offerings.
"The foreclosure of competitors resulting from the acquisition would therefore have likely led to reduced choice in products and loss of innovation to the detriment of customers and patients," the EC noted in a statement.
However, the EC also said that Siemens committed to ensuring the interoperability between its own imaging and radiation therapy systems and those of third parties by continuing to adhere to the DICOM 3.0 industry standard for image and data file formats. The company also agreed to provide information and technical assistance to third parties and customers.
The commitments will run for a period of 10 years, after which the EC can extend by five years if necessary. The EC said that Siemens' commitments "fully addressed" its concerns about the impact of the acquisition on competitiveness.
"Our decision will make sure that radiotherapy patients receive the best possible treatment by ensuring that the rivals of Siemens Healthineers and Varian will have all the information and help they need to make their products work smoothly with those of the parties and to continue innovating. With the interoperability commitments, the merger can go ahead whilst preserving competition and innovation in these markets," said EC Executive Vice President Margrethe Vestager in a statement.