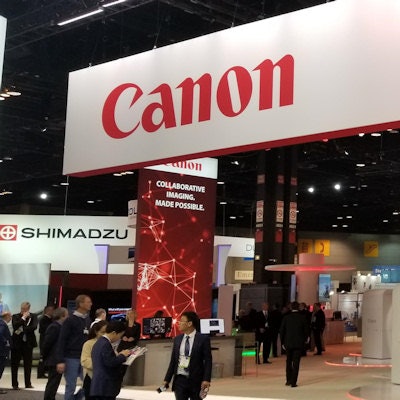 Canon Medical Systems has delivered three CT systems to the Pennine Acute Hospitals National Health Service (NHS) Trust in the U.K.
The agreement is part of an existing 20-year equipment partnership, the company said.
The Royal Oldham Hospital in Oldham has received one of Canon's Aquilion One Genesis Edition CT systems, while Fairfield General Hospital in Bury has a new Aquilion Prime SP scanner and Rochdale Infirmary in Manchester has received an Aquilion Prime SP system, according to the firm.