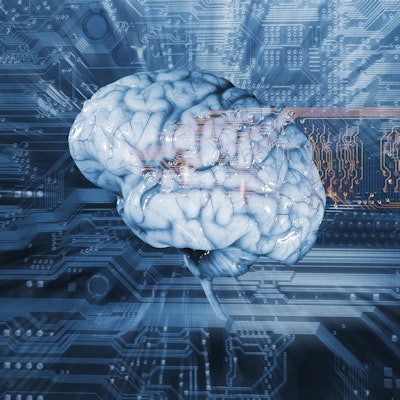 AI software firm Brainomix is collaborating with Nanoflex Robotics AG, a remote robotic surgical company based in Switzerland, to develop an AI-powered integrated remote stroke diagnosis and treatment platform.
The companies are working on the platform as part of a grant under the U.K.-Switzerland Bilareral: Collaborative R&D program. The grant was administered by Innovate UK, the U.K.'s innovation agency, and Innosuisse, Switzerland's Innovation Agency. It totals 400,000 pounds (462,500 euros) and 400,000 Swiss francs (421,000 euros), respectively.
The companies in 2024 will start work on the development of an AI-assisted magnetic navigation system for robotic surgical tools. The project will leverage Brainomix's AI-enabled diagnostic imaging capabilities and Nanoflex Robotics' magnetic navigation technology to create an assisted navigation feature for interventional devices, such as catheters, as it moves through the vascular network.
Nanoflex Robotics said its first product will be a mobile robotics system that uses ultraflexible guidewires to enable direct steering control of the tip. This gives physicians control and dexterity over a range of complex interventions.