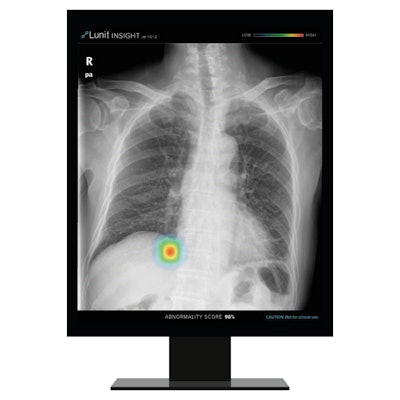 Artificial intelligence (AI) software developer Lunit is making its chest imaging software available on x-ray systems from Philips Healthcare through a new partnership announced at the virtual ECR 2021.
South Korea-based Lunit noted that its Insight CXR AI software is helpful for real-time detection of 10 common findings on chest x-rays and enables triage of cases to focus on those with likely abnormalities. The company said that the software's accuracy rate is high, ranging from 97% to 99%.
Through the deal, the software will be incorporated into Philips' Radiography Unified User Interface, a digital platform across radiography systems, with availability to a large, global installed base.
Lunit's software has the CE Mark and is currently under review by the U.S. Food and Drug Administration.