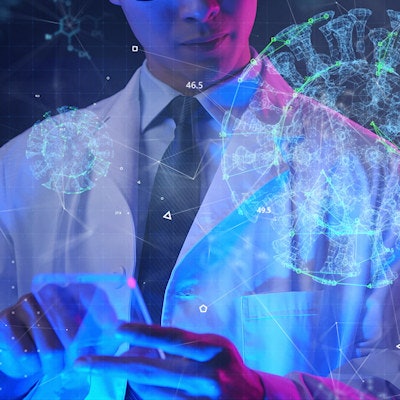 Lunit's artificial intelligence (AI) software for tissue analysis is being used in various drug development research trials, with the company presenting three studies at the 2021 European Society for Medical Oncology (ESMO) congress.
The company's Lunit Scope IO software has been used in a phase I clinical trial in a joint study with South Korea-based Y Biologics. The company highlighted the software as being accurate in predicting immunotherapy response for all study participants.
Lunit also presented another study using Lunit Scope IO, stating the software validated the correlation between spatial information of tumor-infiltrating lymphocytes and prognosis of colorectal cancer. The researchers found that high lymphocyte density in relation to tumor cells may improve prognostic power.
The company's other major study involved Lunit Scope PD-L1, an AI-powered programmed cell death ligand 1 (PD-L1) tumor proportion score analyzer. The company said the software "substantially improved" consensus among pathologists and found more patients who were eligible for immunotherapy.